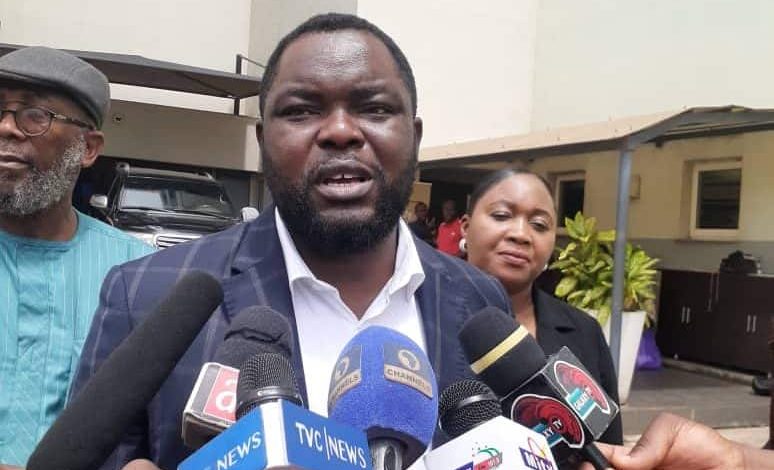 Accord party's presidential candidate, Professor Christopher Imumolen says he would adopt the principle of all-inclusiveness in selecting his cabinet if he becomes the country's president in next month's eagerly awaited general elections.
According to him, the task of rebuilding a nation like Nigeria, battered by years of poor leadership and corruption, needed the inputs of all Nigerians, including those of his co-aspirants like Bola Ahmed Tinubu and Peter Obi now also vying for the coveted office of president.
In his attempt to build an economically sound country where every Nigerian would feel loved and wanted, he says he would solicit the help of the best brains in whatever fields of human endeavour to come and contribute their quota.
"The task of rebuilding our country is an onerous one. It is not going to be a one-man show. Every one who has the idea, capacity to add value to governance, no matter their background or party affiliations, shall be called upon to do so," Professor Imumolen said on Sunday.
"For his adeptness and aptitude as a businessman of no mean standing, I will be appointing Peter Obi, the current Labour Party presidential candidate as my minister of trade and commerce, while Asiwaju Bola Ahmed Tinubu will serve as an adviser, most probably on the political front for obvious reasons.
"You will agree with me that these men will most be suitable in the roles I have earlier mentioned because of their track records in both their private and public lives.
"As I have said, the move is meant to demonstrate that we are all partners in progress in our desire to see our country regain it's lost glory, as well as deliver to it's millions of citizens the true dividends of democracy.
"The move is also meant to send the message that appointments will only be given to those who merit it in the kind of reformist government we are planning to run.
"The concept of square pegs in square holes shall be the guiding principles of our government under the umbrella of Accord — the party that preaches oneness and togetherness," he said.