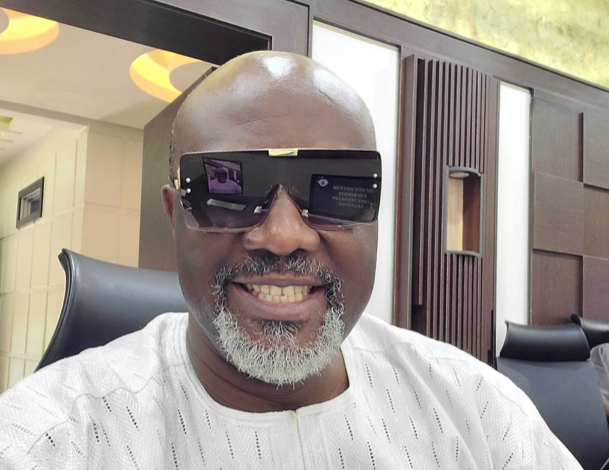 Former Kogi West Senator, Dino Melaye has likened himself to the Testicles of a 'He-Goat'.
In an apparent attempt to prove that God is on his side, the fiery senator took to his social media to state that he can 'never fall' implying that he was as 'durable' as the genitals of a male Goat.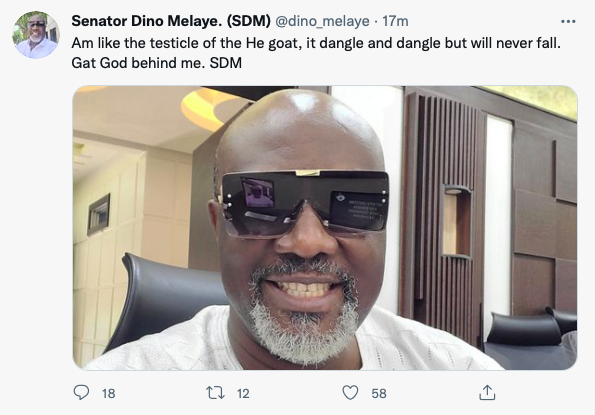 "Am like the testicle of the He goat, it dangle and dangle but will never fall. Gat God behind me. SDM"
Senator Dino Melaye is popular for his antics on Social Media. He is widely popular for mocking his perceived 'enemies' using funny anecdotes and composing comedic jingles.
He also shared a photograph from his recent meeting with Ex-Delta governor, James Ibori.