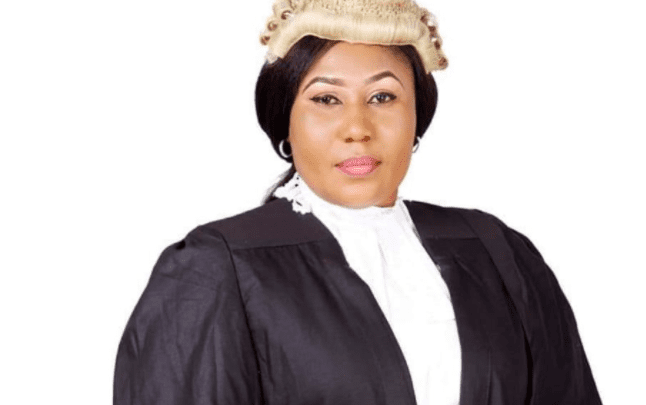 The Imo Broadcasting Corporation (IBC) has suspended one of its Senior Editors, Vivian Ottih, for protesting non-payment of three-month arrears.
This paper gathered that staff of Orient FM and Television, owned by the state, have not received salaries for the month of February, March and April 2020.
However, Mrs Ottih, who is also the Imo State Chapter Chairman of the National Association of Women Journalists in Imo State (NAWOJI), appealed to the Governor of Imo State for the immediate payment of three months arrears of salary owed staff of IBC.
Her appeal was contained in a letter addressed to the Governor through his Special Assistant, Modestus Nwamkpa. She urged Governor Hope Uzodinma to do everything humanly possible to pay the workers who are languishing in hunger and penury following the Covid-19 pandemic lockdown.
Mrs Ottih, who is presently on her maternity leave, also expressed disappointment that those who should advise the Governor on the need for prompt payment of workers salaries and wages have so far reneged.
"Mode, my brother and colleague, the worst of the whole scenario is that I your sister who just put to bed barely 3weeks now is languishing in hunger, lack, among others," She wrote.
Punishment

The appeal of the Senior editor, however, did not go well with the management of IBC, who issued her query letter on the 8th of May. In the letter signed by the Acting Director-General of the corporation, Osuchukwu S.O, Mrs Ottih was told to respond to the query before the expiration of 24 hours.
According to the Director, the actions of Mrs Ottih has caused embarrassment to the Imo state government.
Consequently, Mrs Ottih was suspended after the management found her response unsatisfactory and unacceptable.
The indefinite suspension of the official was contained in a letter issued on Thursday and obtained by POLITICS NIGERIA. "Your response, which has been looked into, shows lack of remorse such found unsatisfactory and unacceptable. In view of the above, I am directed to suspend you indefinitely," the letter read.