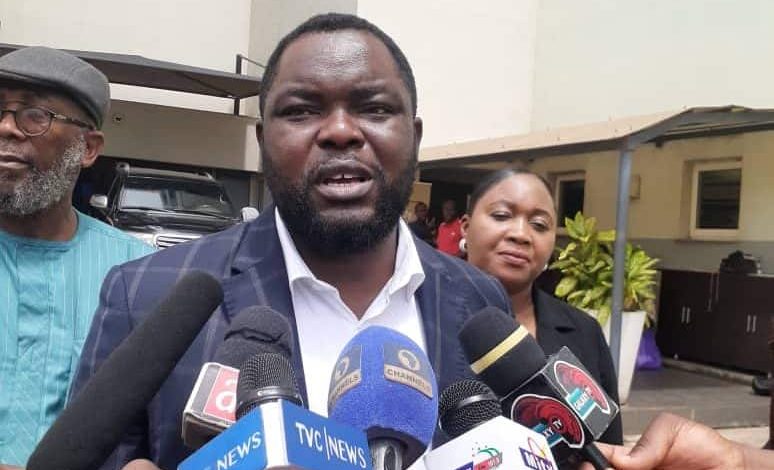 Accord party's presidential candidate, Professor Christopher Imumolen is set to break new grounds in his quest to become Nigeria's next president as he unveils his election master plan in a nationwide broadcast to Nigerians on New Year's Day.
According to feelers from the Accord party's campaign office in Abuja, the broadcast is set to address key issues already articulated in Professor Imumolen's manifesto for February's highly anticipated polls.
The broadcast on network television will also be streamed live on all social media platforms for the express purpose of maximum traction and reach.
The schedule of the interaction says the broadcast by Imumolen will last 25 minutes while another half hour will be earmarked to entertain questions from the media.
There will also be an opportunity for Nigerians to call into the programme and ask probably the country's most educated presidential candidate questions in what promises to be a highly engaging session.
Professor Imumolen, an engineer and an entrepreneur made history when he became the youngest amongst the 18 aspirants vying for the office of Nigeria's president come the 2023 general elections.
He has made no secret of his desire to effect a paradigm shift as he seeks a turnaround in the fortunes of a country battered by years of misrule and endemic corruption.
He is passionate about addressing the decay in virtually all sectors of the Nigerian economy with the ultimate goal of returning her to it's former pride of place as the giant of Africa.
Professor Imumolen's live broadcast to Nigerians on New Year's Day — a day which symbolises freshness and newness — is guaranteed to not only signal a novel trend in political campaigns, but set the tone for a flurry of political activities leading to the now well hyped 2023 general elections.
According to astute political watchers, the passion with which he usually sends his messages of emancipation across is what marks Professor Imumolen out as a man who really is desirous of making a change if he gets the chance.