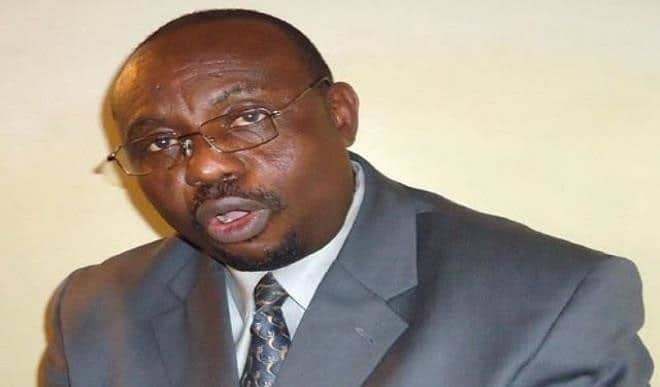 The INEC or the Independent National Electoral Commission has finally reacted to the nullification of the primary election in the state of Zamfara by the appeal court in Sokoto. They have said that they would wait for the pronouncement from the Supreme Court.
They do not want to take any hasty decision based on the Appeals Court, which has saddened them all deeply. In the Zamfara State, the crucial primary elections are going on as of now for the All Progressives Congress.
Festus Okoye, the National Commissioner and Chairman of Position of Commission Information and Voter Education Committee will announce the position of the commission. They have decided to withhold the certificates of the Alhaji Mukhtar Shehu, who is planning to return as the state Governor-elect, based on the recent judgment of the Sokoto appeal court.
According to Okoye, on Wednesday, March 27, "The INEC abides by the rules and laws laid down by the court. They will follow the orders and decisions taken by them." The party has been forced to consult with the Supreme Court, which is above all the courts in the country because of the nature of the ruling."
"They have taken the decision because APC candidates have been excluded from the candidates who have been nominated as the primary elections were not conducted." The other members who have been not issued certificates are the Governor elected and the deputy Governor elected.
Okoye added, that it was only a precautionary measure because the commission wants to respect the laws set by the Supreme Court. They do not cringe for power, but only want to ensure the election process and procedures are followed in a fair and democratic manner.
They are keen following the results during the declaration and when the certificates are issued to the elected representatives. Festus Okoye feels that "They are confident that the Supreme Court will come up with the right decision and deliver accordingly."
They will provide the right judgment before the elected members of the state and national assemblies are inaugurated.