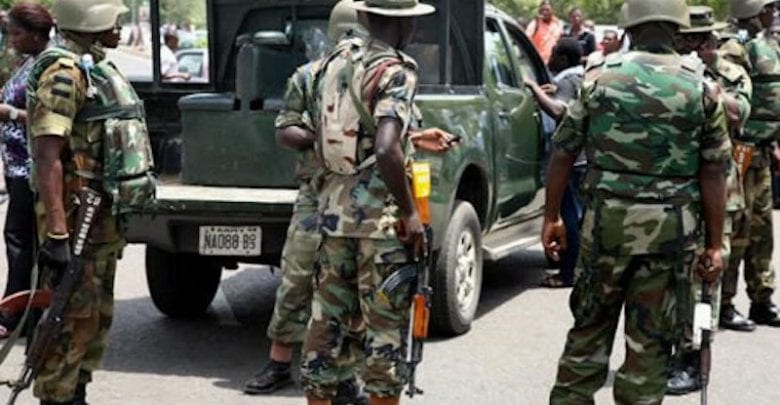 Following the incessant security challenges in Nigeria, a socio-political group, Citizens United for Peace and Stability (CUPS), has declared war against corrupt military elites.
The group disclosed this in a statement signed by its convener, Idris Ahmed, on Saturday.
He said the biggest threat to the corporate existence of the Nigerian State is not Boko Haram, Coronavirus, or even corruption by civilians, but rather it is the cataclysmic, systematic, epidemic, and malignant corruption by the corrupt elements among military elites.
"The rest of the not corrupt military are patriotic Nigerians, who have put their lives on the line to save our country from peril. God bless them and their families. God protect them. Amen.
"There is no nation on this earth, where some corrupt elites in its military are allowed to compromise it's security so bad, as to strangle it, as is the case in Nigeria. The executive and legislature, who are supposed to purge the military, have woefully failed us. They are cowards, who are clearly afraid of coupes!
"It is our absolute collective responsibility, and nobody else's, to mobilise all resources at our disposal, to neutralise the corrupt military elites, otherwise we won't have a country to call fatherland, in the next few years. God forbid! I am not being alarmist. I am just telling the brutal truth, based on facts on ground.
"Fellow compatriots, we are a nation of over 200 million talented people scattered at home and around the world. Nigerians in the diaspora are some of the finest surgeons, doctors, mathematicians, engineers and scientists on the planet. Those in the diaspora remit enough money to Nigeria to cover the entire budget every year! We clearly have enough human capital and financial resources to save our country from a bunch of disgraceful, greedy, ungrateful, treacherous monsters!"