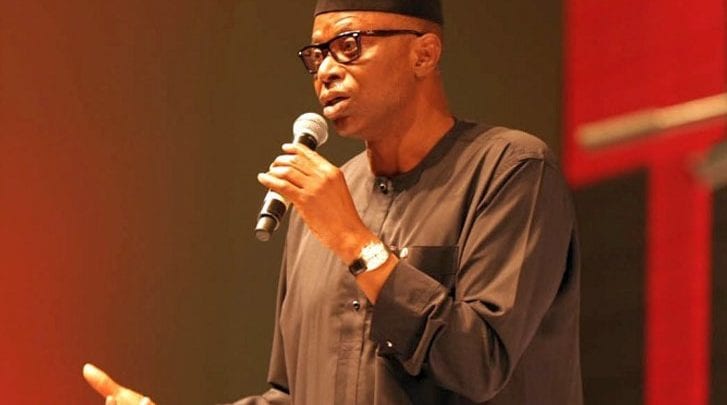 Former governor of Ondo State, Olusegun Mimiko has said that the time for Restructuring Nigeria is here. 
Speaking on Monday at the 70th birthday celebration of renown poet, Odia Ofeimun, Mimiko explained that the level of insecurity in the country made it necessary to look into the subject of restructuring the country.
In his words;
"Restructuring, whether we like it or not, is an idea whose time has come. And the signs are absolutely clear. The level of insecurity in Nigeria today is self-evident. You don't really need any "Fulanisation" mystification to see it. Nigeria is insecure. The dialectics of insecurity in Nigeria is pointing in only one direction: a centralised police system cannot police Nigeria."
"And it is so evident; it is so compelling, that even the high priests of unitary government could not stop the Amotekun phenomenon."
"There was no way they could stop it. As a matter of fact, the day the Attorney General made a pronouncement against Amotekun, that was the catalyst the South-west needed to actually endorse the Amotekun phenomenon."
Mimiko further stated that the country's failed economy and the heightened level of insecurity was leading to the development of regional security and economic outfits.
"Restructuring is coming; the situation, the objective facts, the dialectics of insecurity, failed economy itself, is producing insecurity and nobody is going to stop it. It has started".
The event took place at the Julius Berger Hall of the University of Lagos campus.