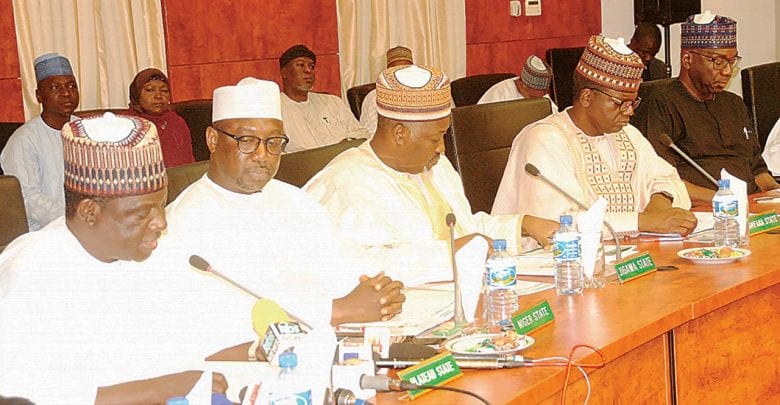 The Northern Governors' Forum has set up a standing committee to fashion out security measures which will curb the rising rate of insecurity and other crimes in the region.
Makut Macham, Media Aide to the Chairman of the Forum and Governor of Plateau State, Simon Lalong, said this in a statement on Friday.
He noted that the committee is to be headed by Governor Yahaya Bello of Kogi State and its functions are provide ways of tackling insecurity and other menace plaguing the region.
The governor's spokesman disclosed that the Forum also set up another Committee headed by Governor Lalong on consultation with Traditional, Religious and Community leaders in the North with a view to ensuring that there is wider involvement in tackling insecurity in the region.
Macham said the forum came to a resolution during a regional meeting held on Thursday via teleconference that the governors of the region need to protect their citizens from bandits and other criminal elements.
He sais the forum also agreed for the engagement of local vigilantes, hunters, and community watch groups in the security architecture of the region in order to foster intelligence gathering, rapid response, and sustained surveillance.
Macham said the Governors also called on the Federal Government to closely look into the ECOWAS protocol on the free movement of persons as it relates to the cross-border movement of herders from other countries into Nigeria, particularly the North.