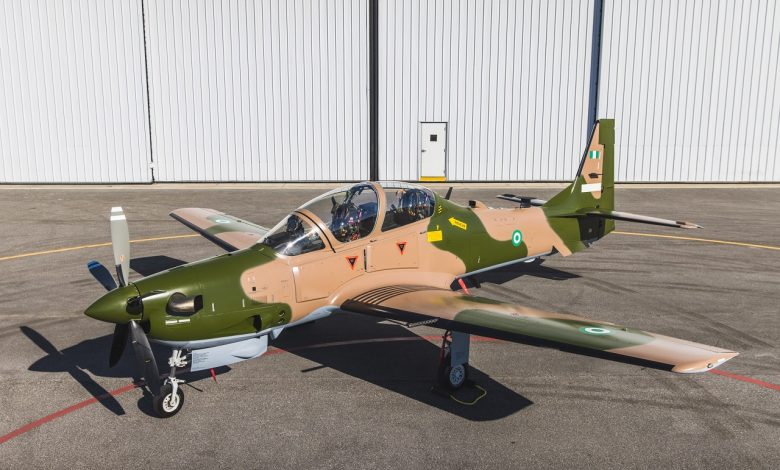 Jimi Benson, a member of the House of Representatives and the Chairman of the House Committee on Defence has said Nigeria should expect twelve aircrafts from the United States by September ending.
The lawmaker representing Ikorodu Federal Constituency disclosed this in an interview on Channels TV's Politics Today on Tuesday. As part of efforts to improve the security situation of the country, Mr Benson and some other government officials travelled to the US to acquire 12 super Tucano aircrafts.
Asked to comment on the visit, the lawmaker said six of the aircrafts should be delivered by June ending and the remaining six in September.
"Oh, thank you. We visited where the aircraft were manufactured and we got firm commitments from the manufacturer that the weapons will be delivered by the end of June. 6. Then the other six by the end of September."
He also mentioned that the manufacturers spoke highly of personnel who are going to be manning the weapon and it also informed us that those weapons are game changers.
He further said the aircrafts will be armed with arms and "will have a lot of precision which would also reduce civilian mortality."
The lawmaker believes that the deal is a sign of good things to come between the U.S. and the Nigerian counterparts.
It will also open doors to the U.S assisting Nigeria and its fight against Insurgency, he added.
Nigeria has been battling incessant kidnappings and killings as a result of banditry and terrorism in the past months.
Over 2000 Nigerians have reportedly killed in various bloody attacks on communities in past six months, particularly in the Northern regions.