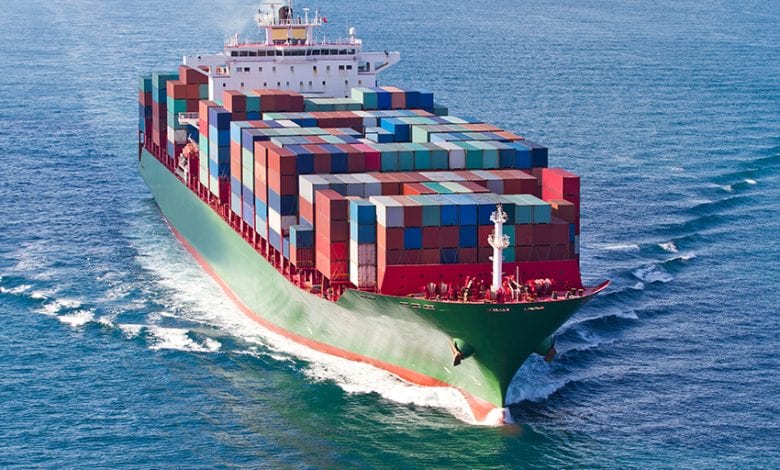 Despite the alarming rate of unemployment in Nigeria, LTT Coastal & Marine Services Ltd, a company contracted to manage government-owned vessels, has continued to fix foreigners in positions meant for Nigerians, POLITICS NIGERIA's findings have revealed.
This is also in violation of the Cabotage Act 2003, one of the rules guiding the operation of foreigners on the Nigerian coastline.
Background

Founded in 2007 as a fleet management company, L.T.T was assigned to manage vessels owned by the Nigerian Ports Authorities. This is owing to the concession programme introduced by the former President Olusegun Obasanjo to reduce inefficiency at the ports.
Recall that in 2005, the Obasanjo-led administration handed over 24 terminals to private operators for a certain period of time while NPA continued to provide technical oversight. In line with the programme, eight tug boats using Azimuth Stern Drive (ASD), were placed under the management of the L.T.T in a bid to improve the availability of tugs, pilot boats and mooring services in Lagos port.
These tug boats are namely; MT Emekuku, MT Asaga, MT Gusau, MT Zaranda, MT Majiya, MT Uromi, MT Daura and MT Ubima.
Lip service
Earlier this year, the General Manager of the company, Kalusky Yechiel Hilik, reiterated the firm's commitment to capacity building and its vision to empower more Nigerians to man its vessels. Also, the Human Resources Manager of LLT, Theodora Nwaeze noted that the company is focused on expertise and capacity development, adding that the company employed only twenty expatriate employees while others are 225 Nigerians.
Six out of the eight tug boats are fully manned by the Indigenous crews while the other two tugs are made up of both Indigenous and expatriate crew. Our Pilot and Mooring boats are also manned and operated by Indigenous crews," she stated emphatically.
Meanwhile, this paper has gathered that not less than 30 expatriate employees are currently in the service of the company. These expatriates are from the Philippines, Russia, the Republic of Lithuania, Guyana, Poland and other countries of the world.
In fact, POLITICS NIGERIA reliably gathered that the company, of recent, imported additional six expatriates from abroad to train them before employing them. A list of the expatriates obtained by this paper showed that 23 of the foreigners are shared across the eight tug boats.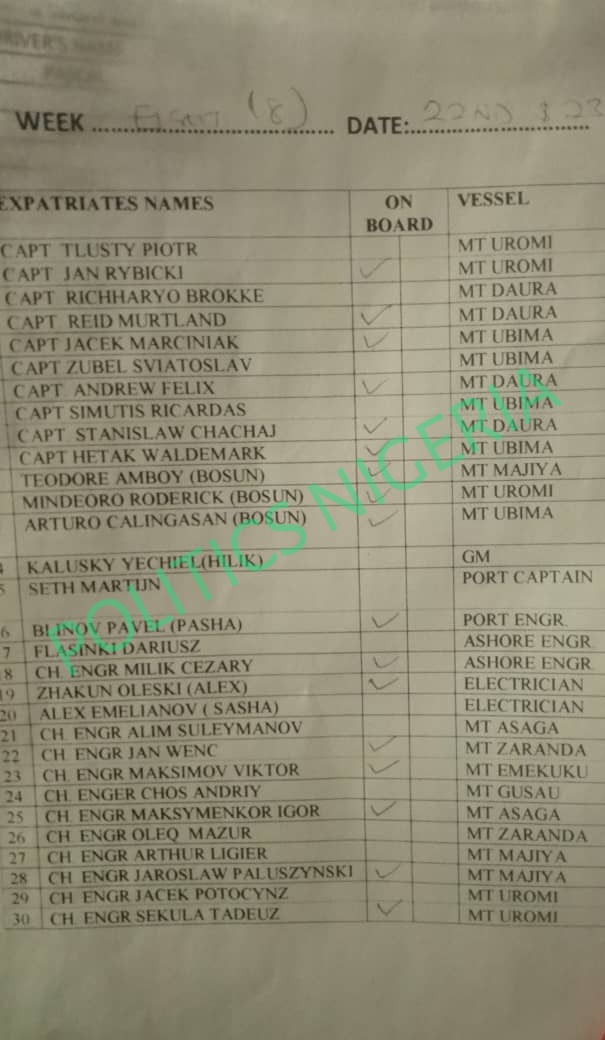 While some are boatswains, the senior crewmen of the deck responsible for the vessel's hull and all its components, others are Chief engineers and captains.  Jan Rybicki, Tłusty Piotr and Engr Jacek Potocynz, all from Poland are on MT Uromi.
Zubel Sviatoslav from Russia and Simutis Ricardas from Lithuania are on MT Ubima, Captain Feliz Andrew and Reid Murtland from Guyana are on MT Daura.
In addition, Stanislaw Chachaj from Poland, Hetak Waldemark and Chief Engineer Jan Wenc from Poland are on MT Majiya. Chief Engineer Jaroslaw Paluszynki from Poland is on MT Gusau while Chief Engineer Sekula Tadeuz from Poland is on MT Uromi.
Further investigation showed that some of these expatriates have been in the service of the company for more than five years.  For instance two Filipinos, Eric Mindeoro and Artz Calingasan, have been in the service of the company since 2015 going by their records on social media.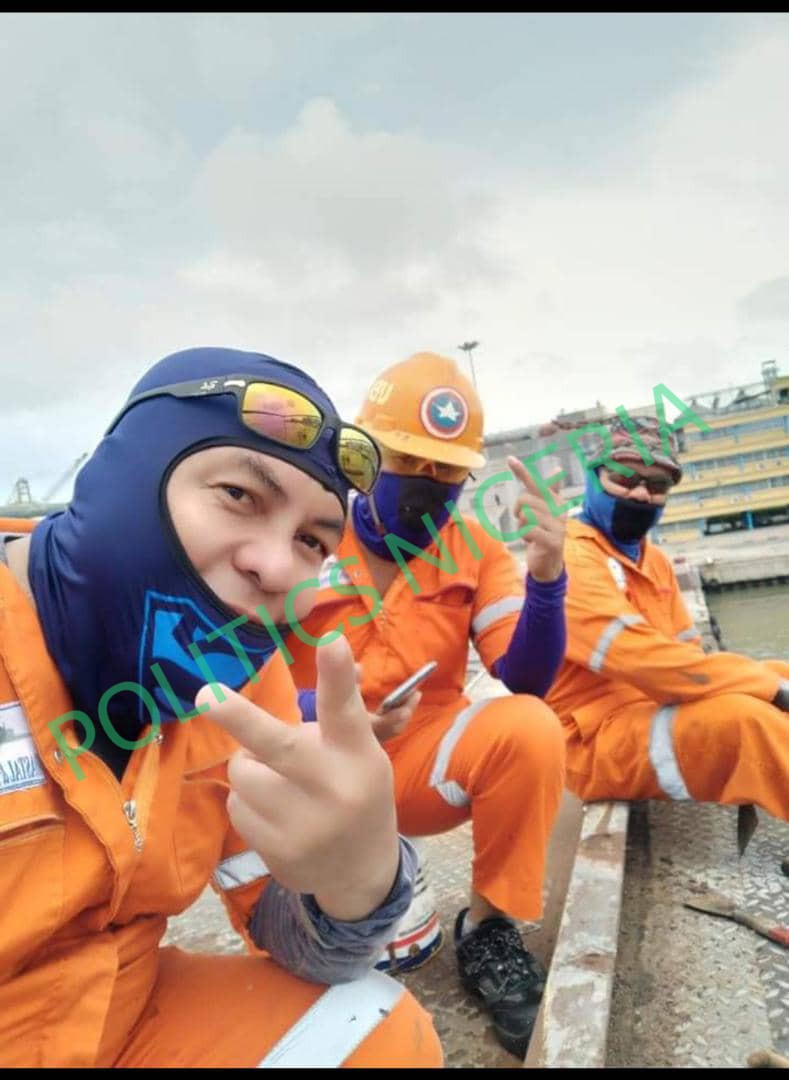 Alarming unemployment rate
According to the Nigeria Bureau of Statistics (NBS), Nigeria's youth population eligible to work is about 40 million. Meanwhile, only 14.7 million are fully employed while another 11.2 million are unemployed.
The alarming rate of youth unemployment rate can result in increased insecurity and poverty, development experts have warned several times.
Asides the unemployment figures, in the maritime sector, the country loses billions of Naira annually due to the expatriate players' dominance.
Earlier this year, the former Director General (DG) of the Nigerian Maritime Administration and Safety Agency (NIMASA), Temisan Omatseye, said the Federal Government loses up to $1 billion annually in the maritime sector due to policy somersaults and expatriate players' dominance.
Omatseye posited that with Nigeria's large coastline, it should be able to have a very strong maritime industry that would see local players benefiting from the sector.
'Illegal'
Not only does the action of L.T.T contribute to the dominance of expatriates in the maritime industry but it is also illegal. The employment of expatriates to man vessels is in violation of the Coastal and Inland Shipping Act 2003, also referred to as the Cabotage Act of 2003.
With the enforcement kicking off in 2004, the Act forbids the commercial transportation of goods and services within Nigerian coastal and inland vessels owned or crewed by expatriates. The act "reserves the commercial transportation of goods and services within Nigerian coastal and inland waters to vessels flying the Nigerian flag, owned and crewed by Nigerian citizens, and built in Nigeria."
However, the Minister of Transportation may on the receipt of an application grant a waiver to a duly registered vessel on the requirement for a vessel under this Act to be wholly owned by Nigerian citizens where he is satisfied that there is no wholly Nigerian owned vessel that is suitable and available to provide the services or perform the activity described in the application.
Also, the Minister may on the receipt of an application grant a waiver to a duly registered vessel on the requirement under this Act to be wholly manned by Nigerian citizens where he is satisfied that there is no qualified Nigerian officer or crew for the position specified in the application.
POLITICS NIGERIA found out that L.T.T does not have any waiver because the vessel is wholly owned by the federal government and it has continually breached NIMASA regulations on manning. Multiple sources who spoke with our reporter stated that when the regulatory body comes for inspection, the foreign engineers leave or pretend to be a subordinate.
"When NIMASA comes around, the foreign engineer will go away. He won't act as if he is the boss. I will now be acting as if I am in charge. They will ask me questions. Once NIMASA leaves, the foreign Engineer will come back. That's what they have been doing for many years," one of the Engineers told POLITICS NIGERIA.
He added that some of the expatriates were trained in Nigeria, even before they are employed, while several Nigerians who struggle to develop themselves have been turned down by the same management in the past.
Speaking with POLITICS NIGERIA, the Director General of NIMASA, Bashir Jamoh, said the regulatory body is not aware of the violations by L.T.T.
"How can we be aware? You know the Cabotage Act has four legs, manning, ownership, bidding… They must all be Nigerian."
He also stated that where one does not have the requirements, there is a provision for waiver, noting that only the minister has the power to grant waiver. On the illegal activities of L.T.T, Mr Jamoh said NIMASA is ready to investigate if POLITICS NIGERIA makes the outcome of its investigation available to the agency.
Horrendous tales of former employees
Former employees of L.T.T have also shared the unpleasant and unpalatable treatments experienced while in the service of the maritime company. These experiences include racial discrimination, poor renumeration and disregard for the NIMASA regulations.
One of the officers who craved anonymity said he spent 10 years and four months in the company before he tendered his resignation on March 3, 2020.
The marine officer who was initially employed as a cook, in pursuit of a career as a marine officer, attended necessary institutions and obtained relevant certificates and licences.
Meanwhile, he was disappointed with the reaction of the management which frustrated him for years. According to him, his promotion was delayed and when he was eventually promoted to the rank of a Chief Officer from being an Able seaman, he was not adequately paid.
An able seaman provides a variety of services on a merchant ship.
"I called them on several occasions for salary increment and they refused. I started as a cook. From (being) a cook, I sponsored myself, went to school, finished. I brought my certificate of competence and tendered it to them, they refused me. They said I should get my hardcover licence which I eventually got."
"When I presented the licence, they did not want to answer me due to some political reasons, they continued bringing expats. These expats they are bringing. They went ahead to do their propaganda that they were training Nigerian citizens which is not the case."
"At a stage, when they confirmed me. They gave me a month's letter. After I resumed, they failed to pay me for that one month."
He eventually got another job that pays more than his previous job. He was offered N650, 000 as a start as against the N342, 000 L.T.T offered, he told POLITICS NIGERIA. For Solomon Wilson (name changed for fear of victimisation) , one of the captains who enrolled at Maritime Academy of Nigeria in Oron, Akwa Ibom State, to acquire knowledge, his promotion was delayed.
Mr Wilson worked with the company between 2009 and 2018.
"They are really frustrating. Poor payment. Poor salary structure. If you struggle to go to school. After you get your licence, they'll give empty promises that they will train you at the end of the day."
"We were many that left there out of frustration. They prefer bringing in foreigners to come and work there to the blacks. Before I resigned, I wrote so many letters in respect to my training. They did not listen to me. I left there with frustration," he told our reporter.
Captain Hillary Okorie, whose contract was terminated in March 2015, lamented the spate of racism encouraged by the company. "I was one of the first people that worked there. I was one of their early victims. The way Nigerians are treated there is not palatable. I fought it with the last drop of my blood. At the end of the day, they stopped by contract."
"There is racism in that place. They bring foreigners. People from Aruba. In fact, people from Europe and Russia predominantly. They pay them well and us, very badly."
Narrating his experience, Mr Okorie said: "One of the captains said I cannot use the same facility with him because I'm a black man. Someone that came to my country. I thank God that I controlled my temper that very day. I complained to the GM about it but they threw it to the dustbin."
"There is disparity in the food we eat. The food we eat is different from what foreigners eat. They said their food is more expensive than ours. Some of them are paid as much as 6,000 dollars per month. They do the same job, the same risk."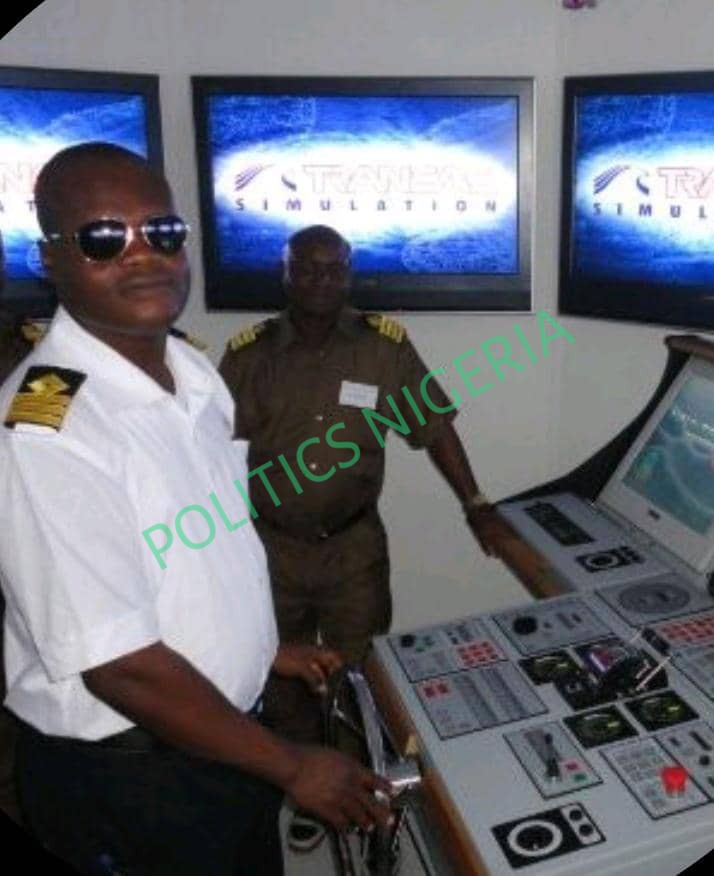 In the separate interviews, the three former employees called on the federal government to intervene in the plight of the workers in L.T.T. They also made it known that the tug boats in their new place of work are solely manned by Nigerians.
"Nigerians can operate those vessels with training, there is no need to be bringing in foreigners," Mr Okorie said.
L.T.T Management keeps mum
When POLITICS NIGERIA reached out to the management of the maritime company, it refused to respond to enquiries sent. The Human Resources Manager, Theodora Nwaeze, after being informed about the findings of this newspaper, challenged our reporter, saying, "Do you have your ID card? You don't just call me and start interrogating me."
"If you can call me earlier… I'm almost going to bed," she said when our reporter reiterated the essence of the company's reaction.
Meanwhile, after that evening, she neither picked subsequent telephone calls put across by our reporter or responded to the text messages sent.