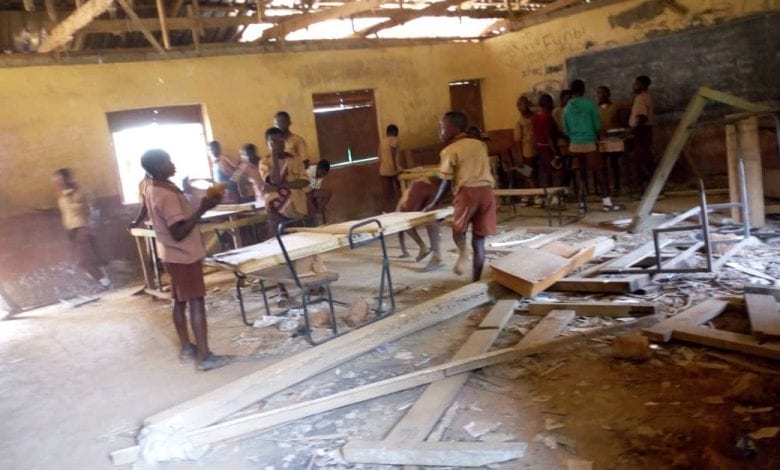 In recent times, there have been series of allegations levelled against Nigerian lawmakers that funds earmarked for constituency projects allocated yearly are being embezzled or mismanaged. While lawmakers argue at the floor of the National Assembly that the funds are used for providing basic amenities for their constituents, evidence on ground shows otherwise.
In the 8th assembly, that is 2016 to 2019, huge monetary allocation was injected into the budget for building and renovating schools in Osun, but findings by this paper reveal that most of the projects have either not been completed or not developed to standard.
An investigation by POLITICS NIGERIA has exposed how N3.7 billion (N3,783,851,852) allocated for the implementation of 33 school projects in Osun state was misappropriated.
Tracking of projects
Our correspondent for four days combed Osun State to investigate how the funds were used. Our findings were disturbing. For instance, it was discovered that the sum of N30 million was provided for the renovation of a block of six classrooms at Ijebu Jesa Grammar School in 2017, a project that was poorly executed. The school currently has no chairs, no doors and no windows.
The Vice Principal of the school, Woye David, disclosed that the lawmaker, former Senator representing Osun East, Babajide Omoworare who sponsored the project did not furnish it. Mr Omoworare who now works as legislative aide to President Muhammadu Buhari did not respond to POLITICS NIGERIA's calls or text messages for a comment.
Unhappy with the situation of things in the school, the principal, Mr David who expressed his displeasure said "some of the doors fixed are not locking. The project is half baked and appears useless for its original use".
This was also the case with schools in Ayinrin, Ilupeju, Faforiji and Ebekun. The communities are all in Osun East Senatorial district. These areas are under Ife/Ijesha Federal Constituency, formerly represented by Ajibola Famurewa.
The sum of N14,000,000 was allocated for each of the projects in 2017 but the projects are nothing to write home about. At Ayinrin Grammar School, a teacher who spoke under the condition of anonymity to avoid being sanctioned said rather than complete rehabilitation of the school facilities, Mr Famurewa's engineers simply did "reno-painting".
"They did not rebuild anything. They just did painting of three classrooms", the teacher simply said.
At Ilupeju Community Grammar School, Our correspondent could see the general hall used for examination and seminars was in a very bad condition, even a part of the wall had fallen off. The school has no toilet nor water closet for defecation. The situation of things were not different when our reporter arrived Faforiji High School, the Vice Principal of the school, Adedigba Suraj told POLITICS NIGERIA that only a block of three classrooms were renovated and not all the school structure.
"There is need for more classroom. The general hall is in bad shape as you can see. No windows nor doors. Instead of aluminium, we have bamboo windows."
Mr Famurewa, who is the current Chairman of Osun State Universal Basic Education Board (SUBEB), told our correspondent to call him back when contacted. He has since refused to respond to calls and text messages.
More worrisome situations
For three hours, our correspondent was on a motorcycle trying to locate the construction of a Community Education Centre at Ila Orangun, Osun Central but could not be found despite the hefty sum of N350,000,000 allocated for the project nominated by former Senator Olusola Adeyeye in 2016.
When contacted on how best to locate the project, Mr Adeyeye did not respond to enquiries. We also encountered this while trying to locate a Community Library at Isokun, Ilesha which got N5,000,000 allocation in 2016. Residents said they have no knowledge about any library in their community.
This was the case with N200,000,000 renovation sponsored by former deputy speaker, Lasun Yusuff in 2016 for Ansarudeen Grammar School in Erin and a similar project could not be seen at Ubabu Secondary School in Ilobu where N200,000,000 was budgeted for construction and completion of classrooms, staff rooms and toilets.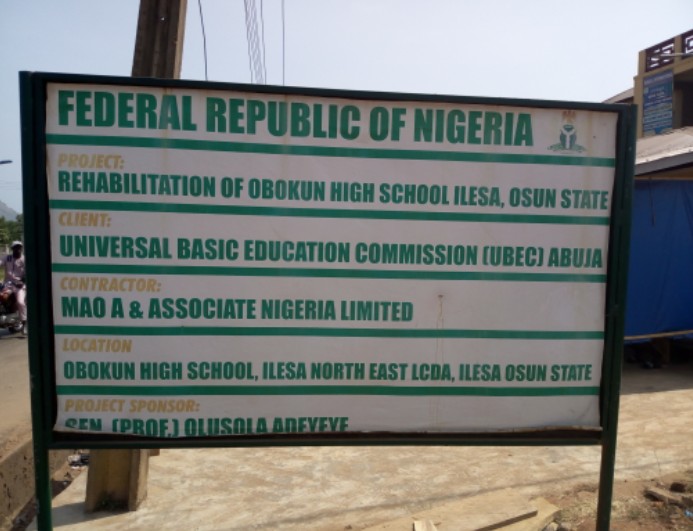 On getting to Obokun Grammar School in the Obokun local government area, Amusa Salami, a security guard on duty took our correspondent around the rehabilitated seven-classroom block which cost N30,000,000 in 2017 but the chairs supplied, which were very similar to the particle board furniture.
The case is not different at Ijebu-Jesa Grammar School where there are classrooms without doors and supplied with 'broken chairs' despite 30,000,000 allocated in 2017.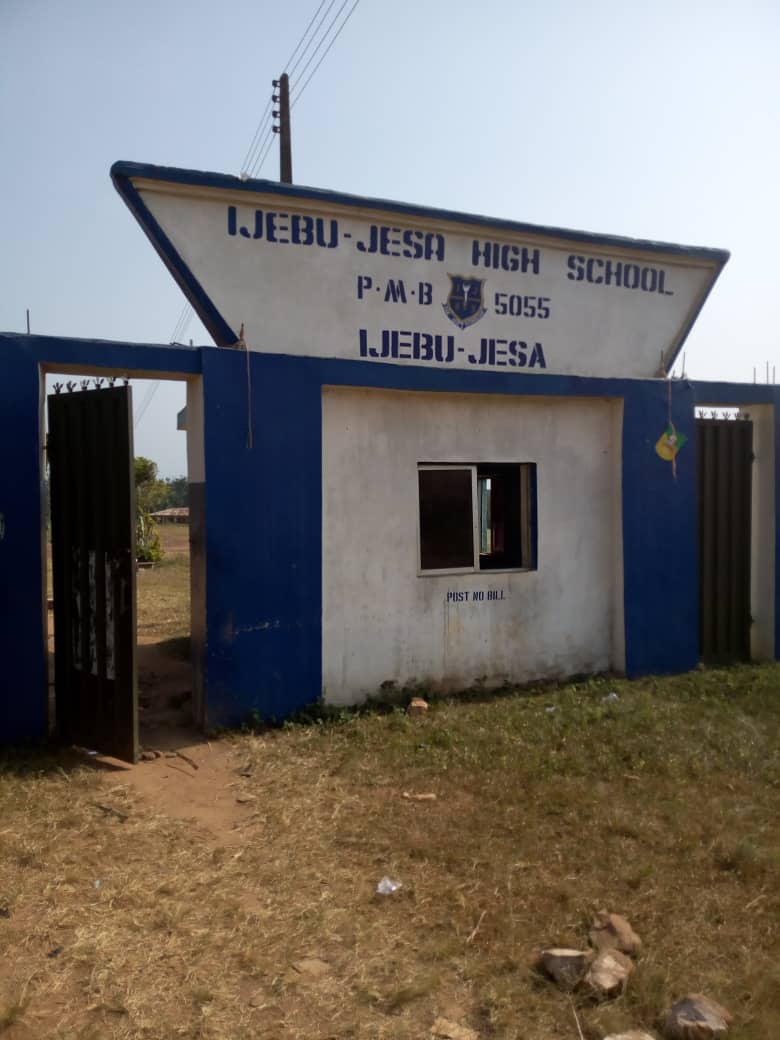 In a show of apparent corruption, Esa Oke Grammar School Corpers Lodge Rehabilitation project, which was allocated N30,000,000 in 2017, did not exist.
The few good ones
Unlike others, the teachers and the students at St. John's Grammar School, Oke Atan, Ife East LGA expressed their satisfaction with the N60,000,000 rehabilitation project nominated by Senator Omoworare in 2017. The project was perfectly done.
In 2016, there was provision of N20,000,000 for the furnishing, stocking and computerization of a Library at the Anglican Grammar School, Otan Aiyegbaju and when this reporter got to the school, the project had been perfected.
Our correspondent also observed that the rehabilitation of Timi Agbale Grammar School in Ede, Osun East was completely done following the sum of N50,000,000 was allocated for the project in 2017. A perfect construction of classrooms, staff-rooms and toilets was inspected at Ogidan Grammar School in Osogbo. The project which was nominated by Senator Adeyeye for N200,000,000 is in good shape.
Other completed school projects are construction of blocks of classrooms at Ansar-ud-deen High Schools, in Osogbo, Ifon and Ilobu. The three schools were allocated for N200,000,000 each in 2017.
Agency keep mum
While lawmakers did not respond to enquiries, this newspaper had the same challenges with the Ministry of Works and the Universal Basic Education Board (UBEC) who monitored the execution of the projects.
They did not respond to calls and text messages. This shows a pattern of excuses ranging from absence of organised records, additional clearance mechanism unrecognised by law and blatant denial of access to information by the agency and the ministry.