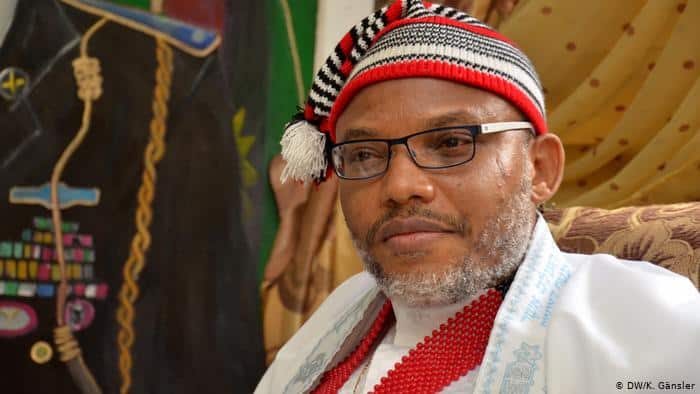 The Leader of Pro-Secession group, Indigenous People of Biafra, Nnamdi Kanu, has spoken on President Muhammadu Buhari's speech on Thursday night about the #EndSARS protests.
Kanu, who is a known critic of the federal government, wrote on Twitter;
"Some Nigerians mistook our disbandment of SARS as weakness"– Buhari"
"Northern Govs opposed #EndSARS. FULANI-led Northern Youths are #ProSARS. So, the "some Nigerians" alluded to are Southerners."
"They will now array the Army against the South just to prove they're not weak."
The President's speech has been widely condemned by several Nigerians including Apostle Johnson Suleiman who described as 'useless' and Chief Femi Fani Kayode who branded it an 'insult' to Nigerians.