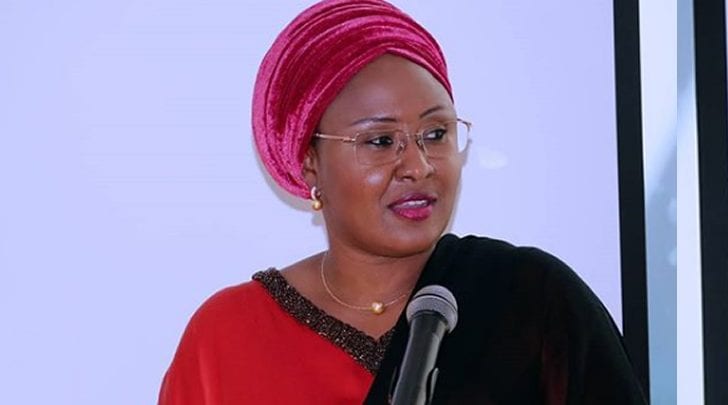 The wife of the President, Aisha Buhari, has made a big error in a condolence message to Florence Ajimobi, the wife of the former governor of Oyo State.
In a message via her Twitter handle on Friday, Aisha Buhari commiserated with the family of the late APC chieftain over the "great lost", instead of "great loss".
She wrote: "It is with heavy hearts that my family and I wish to extend our heartfelt condolences to H.E. Mrs Florence Ajimobi the wife to late H.E. Sen Ajimobi a former governor of Oyo state over the death of your dear husband and your entire family over this great lost.
"May the soul of Senator Abiola Ajimobi rest in perfect peace and forgive his shortcomings. May the almighty Allah provide comfort to your family at this trying period. Please rest assured that my family is with you at this time of grief."
It is with heavy hearts that my family and I wish to extend our heartfelt condolences to H.E. Mrs Florence Ajimobi the wife to late H.E. Sen Ajimobi a former governor of Oyo state over the death of your dear husband and your entire family over this great lost . pic.twitter.com/1FN1fTWKIQ

— Aisha M. Buhari (@aishambuhari) June 26, 2020
https://twitter.com/aishambuhari/status/1276573477663903745