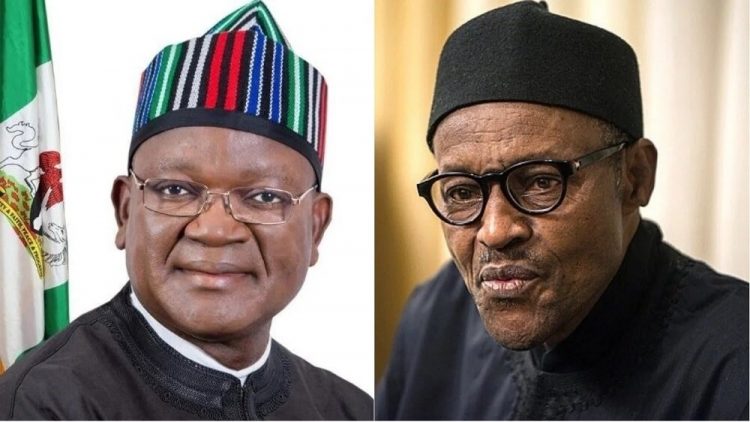 The spokesman of the Northern Elders Forum (NEF), Hakeem Baba Ahmed has said President Muhammadu Buhari acted irresponsibly by ignoring Governor Samuel Ortom of Benue State on the herders/farmers' killings.
POLITICS NIGERIA reports that speaking in a recent interview on Trust TV, Baba-Ahmed said Buhari should have taken a political step against Ortom.
Recall Ortom had severally claimed that he is being targeted for assassination by herdsmen of Fulani extraction. As a result, he maintains a hard stance against Fulani herdsmen in Benue State.
"When I was reading that long interview that Ortom gave, where he was lamenting that he hadn't seen Buhari, I didn't think that Ortom deserve sympathy.
"In these past years, Buhari acted irresponsibly. You don't allow a governor to do the things that Ortom did, and the biggest punishment you did to him was 'I won't see him', 'I won't have anything to do with him'."
Speaking further, Baba-Ahmed claimed that most cattle in Nigeria are owned by Southerners, and he deems it unwise that some hoodlums are targeting cattle for elimination.
"Maybe 70% in this country is owned by people of the South.
"They keep them, they buy cattle, they rear them. They are not owned by Fulani people.
"Some of them employ Fulani people to herd them," Baba-Ahmed said.