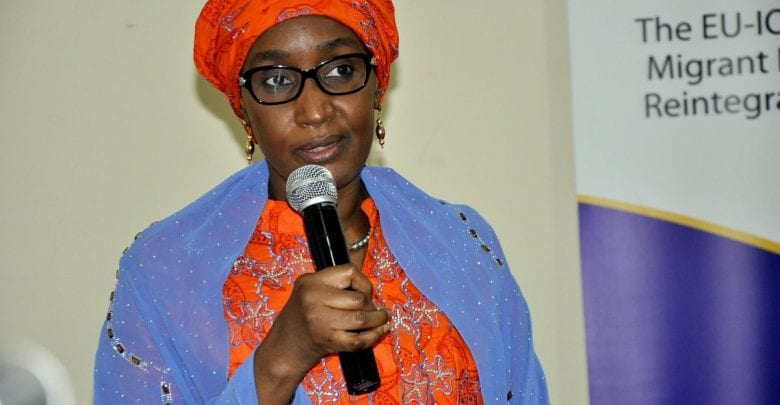 Nigeria's minister of Humanitarian Affairs, disaster management and social development, Sadiya Umar-Farouk, has said it is wrong for the Government to publish the name of citizens who benefited from the Coronavirus cash palliatives.
She disclosed this while speaking at Wednesday's Presidential taskforce briefing on COVID-19. While responding to question from a Civil Society Organisation demanding accountability from the government, she replied saying that publishing beneficiaries names is a crime against human dignity.
"We are not going to do that. It is wrong to publish the names of cash palliatives beneficiaries to the public. It has a crime against human dignity. You don't mock people we claim to help."
"We understand that the CSOs are demanding this for accountability sake, but we can tell you, we have records to back all our claims and it can be investigated. We traded the names from Federal level to state to local government and then to communities to identify the right people in need of the palliatives," she said.
Speaking on complaints from different states' governments on expired food palliatives, Mrs Umar-Farouk promised that the ministry will henceforth screen palliatives before going to different states.
She also disclosed that over 9000 trucks of grains have been distributed for palliatives. It will be recalled that earlier this month, the minister was embroiled in a scandal after Senator Ali Ndume accused her and the members of presidential task force of distributing palliatives meant for poor Nigerians to their private staff.