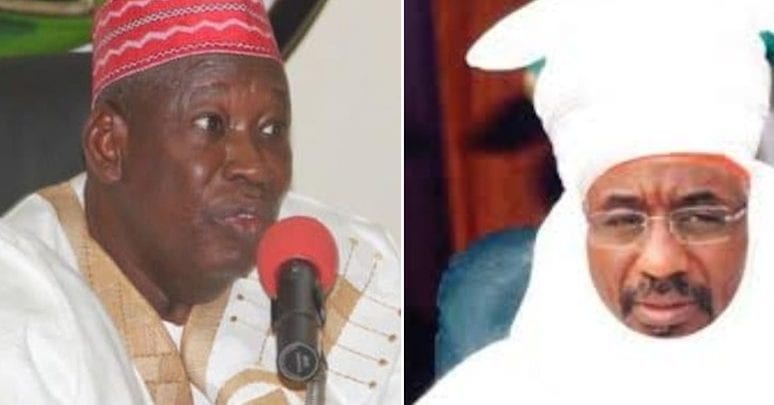 Governor Abdullahi Ganduje of Kano State has said that he had no regret removing the former Emir of Kano, Muhammad Sanusi II.
Ganduje, who spoke during an interactive session with newsmen to mark Democracy Day on Monday, noted that Sanusi was deposed due to his opposition to the reforms of the Kano traditional system which was conceived in the best interest of Kano people.
The governor added that the State Public Complaints and Anti-Corruption Commission would continue with the probe of the deposed emir over alleged N2.2bn land scam.
He said, "The former Emir of Kano, who refused to be part of the reforms, had to bow out so that the reforms could be completed and the new emirates have come to stay."
Ganduje also agreed that some legal issues instituted by Sanusi and some Kano elders loyal to him slowed down the speed at which the traditional reforms would have been concluded.
"But today, there is no legal issues before the court as regards the reforms of the traditional system," Ganduje added.
Speaking on the mass deaths' report in the state, Ganduje said: "Yes, we heard the report of the committee, but our state government committee which started working the Federal government is concluding its report.
"What I learned from that report is that it is very scientific, there are facts and figures. So, it is after submission of that report that I will comment on the report submitted by the Federal government technical committee. The report will be ready by tomorrow. (today)"