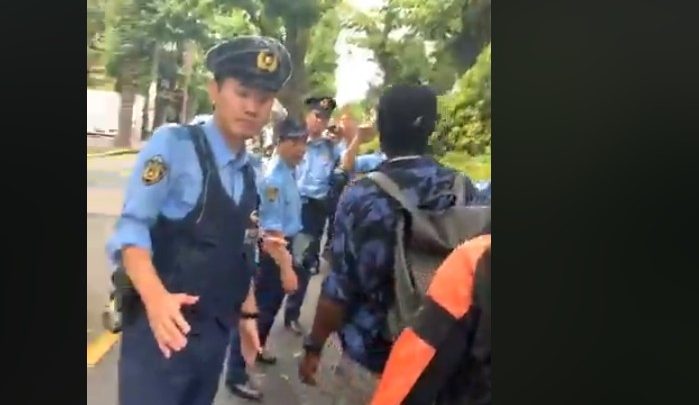 The Japanese Police has mobilized its officers to manage members of the Indigenous People of Biafra, IPOB, who were waiting to harass President Muhammadu Buhari at the Nigerian Ambassador to Japan's residence in Tokyo.
Smartly dressed Police officers have surrounded the area to manage any unwanted situation or occurrence. President Buhari who is in the country on official invitation was threatened to be harassed on any of his foreign trips by members of the group following the humiliation of former deputy senate president, Senator Ike Ekweremmadu in Nurenberg, Germany.
The Presidency has since then issued a series of responses to the attack threat, meanwhile, IPOB members who are protesting have insisted on a non-violent approach.
Photos below;