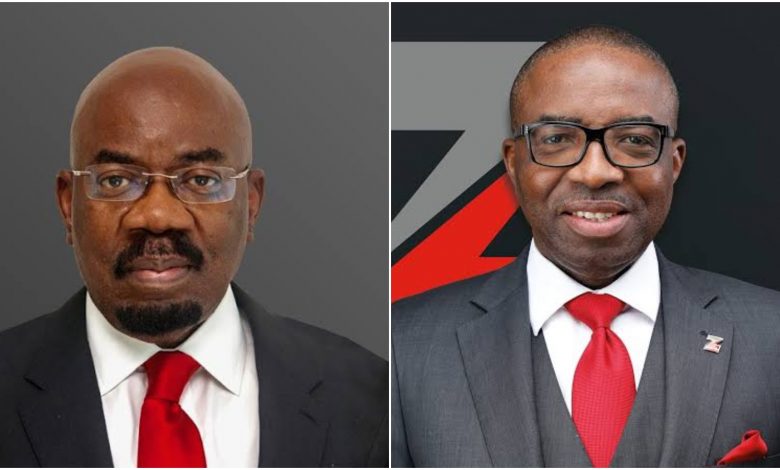 Investors in the capital market continue to show disinterest in Zenith Bank, as the attempt of the lender's Group Managing Director, Ebenezer Onyeagwu, and Chairman, Jim Ovia, to save the firm's falling share fail to convince shareholders.
Year-to-date, Zenith Bank share has lost -8.54% value in the capital market, according to Prime Business analysis, which means an investor who paid N25.15 million to buy 1,000,000 shares of the firm at the start of January at N25.15kobo per share, has lost N2.15 million in investment.
So lack of growth prospects in Zenith Bank is forcing shareholders of the firm to sell off their shares at lower price than they bought it, in a bid to save what's left of their investment in the bank.
Aside from investors losing part of their investment to the sell off, it has also reduced Zenith Bank's market valuation to N722.11 billion as at Thursday, against the N789.62 billion held early January – this is a loss of N67.50 billion in six months.
In order to prevent the continuous fall in Zenith Bank share value, the management have been buying large volumes, with Jim Ovia buying 2,000,000 shares between May 9 and May 11, through his investment company, Quantum Zenity Securities & Investment Limited.
The CEO, Onyeagwu, has also been busy in the capital market, purchasing 12.10 million shares last month. Note that the acquisition of shares by top directors at a firm is some management's way of luring the capital market into buying or demanding for their share.
However, Ovia and Onyeagwu's acquisition wasn't convincing enough to investors, considering Zenith Bank share depreciated by -4.16% at the end of May, reflecting heavy investor pessimism, holding believe that the share will still fall.
Ovia, has also been affected by the downward trajectory in Zenith Bank, losing N10.88 billion in the last six months, as his investment in the lender dwindled to N116.42 million, from N127.30 billion.
While Onyeagwu lost N142.10 million during the same period, with his funds in Zenith Bank crashing to N1.52 billion, below the N1.66 billion he held, if all his investment in the last six months in the bank is pegged with current market price of N23.