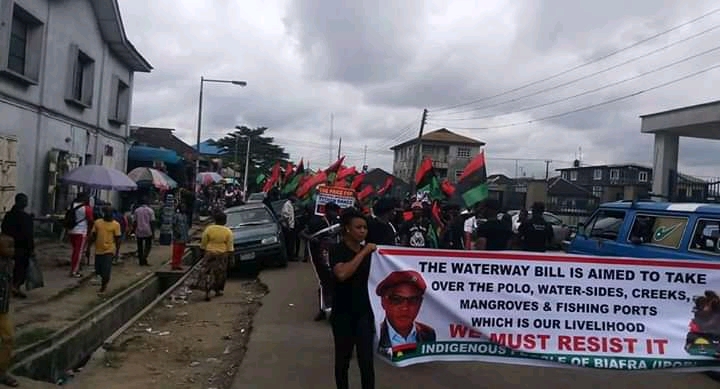 A chieftain of the All Progressives Congress (APC) in Lagos State, Joe Igbokwe, has said that the propaganda constantly pushed by the Indigenous People of Biafra (IPOB) to malign authorities, "will take years to evacuate" from the brains of Igbo youths.
POLITICS NIGERIA reports that over 50 years after the civil war ended in Nigeria, the struggle to keep the dream of a separate Biafra state alive continues, including through a relentless disinformation campaign on social media.
One of the organisations leading the renewed agitation for Biafran independence is IPOB, and researchers have found that the proscribed movement supplies disinformation.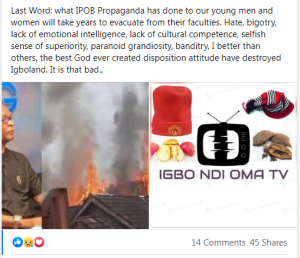 "What IPOB Propaganda has done to our young men and women will take years to evacuate from their faculties. Hate, bigotry, lack of emotional intelligence, lack of cultural competence, selfish sense of superiority, paranoid grandiosity, banditry, 'I better than others', the best God ever created disposition attitude have destroyed Igboland. It is that bad," Igbokwe wrote on his known Facebook page on Wednesday.