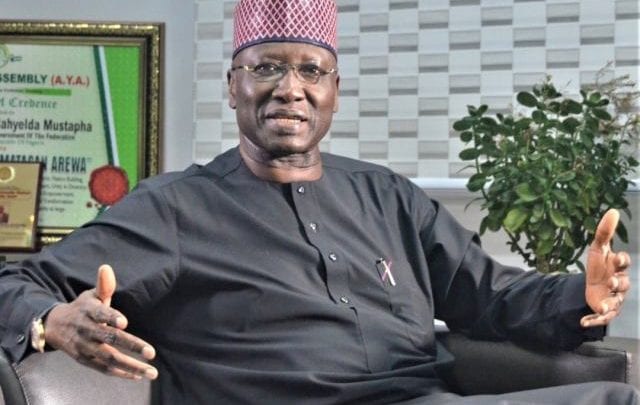 The Secretary to the Government of the Federation, Mr. Boss Mutapha announced this afternoon, that the Nigerian government will be moving to the next Phase of the ease of Lockdown.
He also stated that the Federal Government has directed the resumption of schools and lifting of the interstate travel ban among other directives. POLITICS NIGERIA has compiled a list of 10 major things the SGF said about the next phase of easing the lockdown;​
1. Permission of movement across State borders only outside curfew hours with effect from 1st July 2020;
2. Enforcement of laws around non-pharmaceutical interventions by States, in particular, the use of face masks in public places;
3. Safe re-opening of schools to allow students in graduating classes resume in-person in preparation for examinations;
4. Safe reopening of domestic aviation services as soon as practicable
5. Publication of revised guidelines around the three thematic areas of general movement, industry and labour; and community activities
6. Provision of technical support for states to mobilise additional resources for the response;
7. Strengthening partnerships with States, Local Governments, traditional rulers, community/religious leaders and civil society to ensure increased public awareness and compliance with preventive guidelines;
8. Encouraging State governments to empower Local Government Authorities to intensify contact tracing efforts and ensure stronger grassroots mobilisation to support the response;
9. Encouraging States and Hospital authorities to ensure continuity of other health services to prevent fatalities from other life-threatening conditions during the COVID-19 pandemic;
10. Deepening of collaboration with other mandate groups at States/Federal levels to harmonise the country's COVID-19 response in the short, medium and long terms.