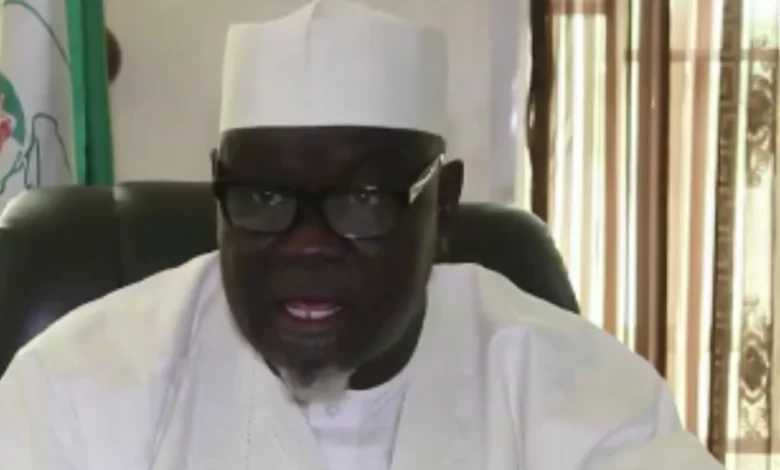 Hudu Yunusa-Ari, the Adamawa Resident Electoral Commissioner (REC) who illegally declared Aisha Binani Dahiru of the All Progressives Congress the winner of the Adamawa governorship election and has since been on the run, is expected to turn himself in to the police on May 5.

POLITICS NIGERIA reports that Mr. Yunusa-Ari's whereabouts have been unknown since he made the hasty pronouncement.

However, according to sources close to him, he intends to honour the police invitation to give an account of the supplementary election, particularly the circumstances that led to his false announcement of Mrs Binani as the winner.

Mr. Yunusa-Ari has been asked to report to the police headquarters by 10:00 a.m. on Friday and meet with a police officer named Jolugbo Moses, whose mobile number has been provided as the police contact, People's Gazzete reports.

"On arrival, you are to contact the team leader CSP Jolugbo Moses on mobile number: 0803****," the letter of invitation said.

"He has received the invitation and will be honouring it on May 5," People's Gazzete quoted a source as saying.

President Muhammadu Buhari has already issued an order for his arrest, and Interpol has also shown interest in his matter, stating in a letter that it had begun investigating a "case of conduct likely to cause a breach of public peace, violation of oaths of neutrality, impersonating a collation/returning officer, disobedience to lawful order/directive, impersonation and announcing false governorship result of the just concluded Adamawa State governorship supplementary election."

Although his actions have been controversial, Mr. Yunusa-Ari defended himself in a letter last week, insisting that Mrs Binani had received the most valid votes. However, the Independent National Electoral Commission (INEC) stated that incumbent Ahmadu Fintiri had won the polls by 430,821 votes against Mrs Binani's 396,788 votes.