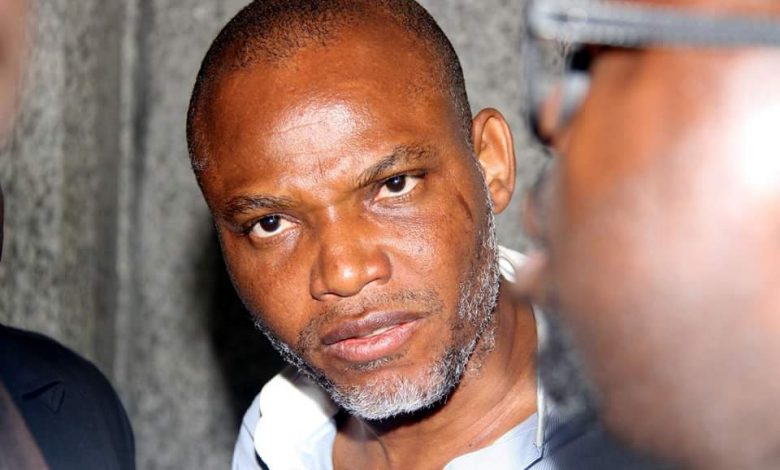 Aloy Ejimakor, legal counsel to the embattled leader of the Indigenous People of Biafra, IPOB, has disclosed that Nnamdi Kanu's release can constitutionally be secured through the office of the Attorney-General of the Federation (AGF).
Ejimakor in a tweet on Sunday disclosed that only the Executive Branch of Government, which the office of the AGF is part of, is constitutionally empowered to stop any criminal/legal proceedings before Judgement is delivered.
He tweeted: "Sec. 174 of the Constitution says: 'The Attorney General of Nigeria shall have power to DISCONTINUE any criminal proceedings instituted by him'."
"The UNCONDITIONAL release of #NnamdiKanu lies with the Executive, NOT the Judiciary."
His statement is coming a few days after some Igbo leaders met with President Buhari to plead for the release of Kanu. The President replied that he would consider that request which was difficult because he would have to interfere in a judicial process.
In simpler words, Nigeria's AGF, Abubakar Malami is constitutionally saddled with the power to stop Kanu's trial and facilitate his release.
Sec. 174 of the Constitution says: 'The Attorney General of Nigeria shall have power to DISCONTINUE any criminal proceedings instituted by him'.
The UNCONDITIONAL release of #NnamdiKanu lies with the Executive, NOT the Judiciary. pic.twitter.com/mWpdvNT0Ix

— aloy ejimakor (@AloyEjimakor) November 21, 2021