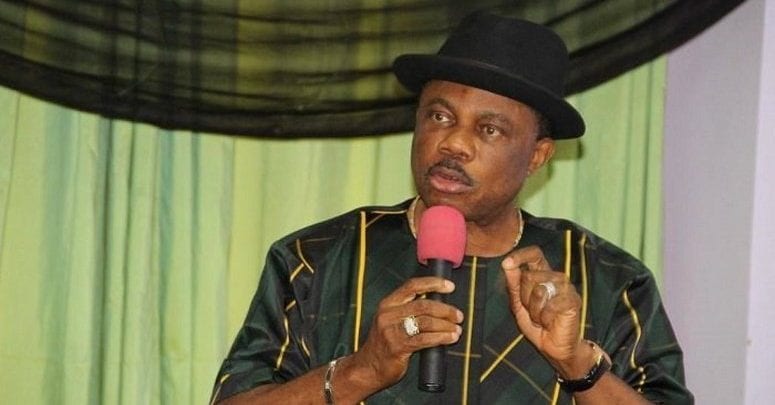 The Anambra state government says at least 80 cases of rape have been recorded in the state during the lockdown occasioned by coronavirus pandemic.
The Director of Child Welfare Services in the state Ministry of Women Affairs, Children and Social Welfare, Mrs. Nkechi Anazodo, disclosed this on Monday in Isuaniocha during a sensitization campaign against rape.
She revealed that only 32 cases of rape were recorded in her ministry before the lockdown, adding that the upsurge had necessitated the need for the 10- day state-wide campaign in the 21 local government areas.
She said once the ministry gets any case of rape, the state government will arrest the rapist and do everything within the law to prosecute the person.
Anazodo noted that the state government has created a place called 'task sexual assault centre' at the Engwu-Ukwu General Hospital purposely for treating rape victims.
She added that once any rape victim was brought to the centre, tests would be conducted on her because of the possibility that the child might have been infected with sexually transmitted diseases, STD.
She said: "Sexual violence has become the order of the day, especially during this period of lockdown. Even old men now rape children of 12 years and below. The problem we have is that people don't report.
"Last week, a case was brought to us of a 70 year- old man that raped a four-year-old child. The case has gone to the police. "Before the lockdown, we had only 32 cases of rape in the ministry, but the figure recorded within the last few months is over 80. It is unfortunate that some men have left their wives to be having sexual relationships with children less than five years.
"The most worrisome is that some fathers raped their daughters more during the lockdown. In many cases, fathers who rape their daughters threaten to kill them if they report. The problem, therefore, is that many people don't report these cases because they feel that the victim might be stigmatized.
"That is why we are going round the 21 local government areas of the state to create awareness on this problem."