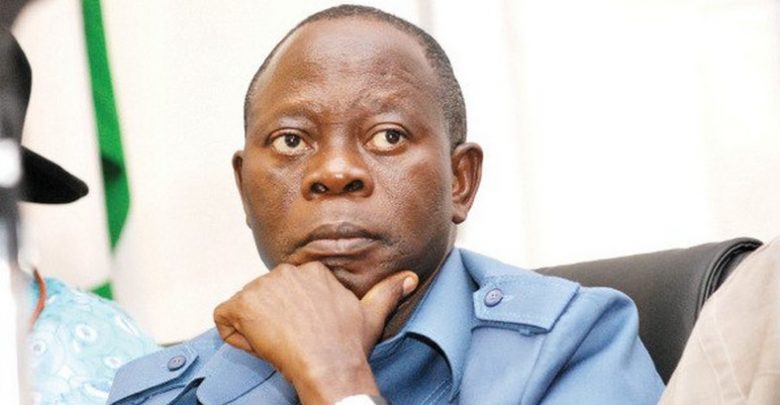 The APC Executive Committee of Ward 10 in Etsako West LGA has lifted the suspension of Adams Oshiomole as a member of the party.
It will be recalled that Oshiomole was suspended by ward executives in November over his disagreement with State governor, Godwin Obaseki. However, on Saturday evening, a day after Obaseki defected to the Peoples Democratic Party, PDP, Oshiomole's suspension has been lifted.
POLITICS NIGERIA learned that the secretary of the Ward, Emuakemeh Sule disclosed during a press conference in Abuja today that after reviewing Oshiomole's case, they found no merit in the allegations that led to the suspension.
"We the undersigned, being the executive committee of All Progressives Congress (APC) in Ward 10 Etsako West L.G.A, Edo state having met today 4/6/2020 to affirm the following positions," the secretary said.
"That we have reviewed the circumstances leading to the suspension of Comrade Adams Oshiomhole and found no merit in the allegation or processes employed.
"We hereby lift the suspension placed on Comrade Adams Oshiomhole by the Ward. We call on all organs of our great party to restore all rights and privileges of membership to Comrade Adams Oshiomhole," he said.
17 out of the 26 members of the committee signed the resolution for lifting the Suspension.