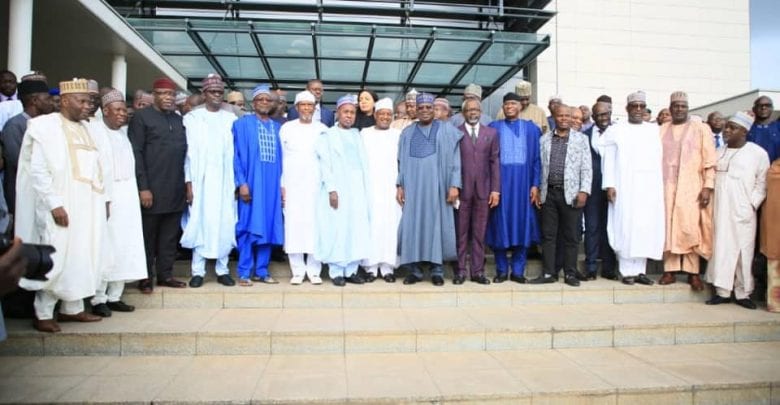 Governors of APC-controlled states, under the aegis of the Progressive Governors' Forum (PGF), met with the new leadership of the National Assembly under the chairmanship of Senate President, Dr Ahmed Ibrahim Lawan on Monday.
The meeting was held behind-closed-doors.
The governors who met with the Senate President, House Speaker Femi Gbajabiamila and other principal officers from the APC discussed issues relating to APC as a party, the need to strengthen cordial and active working relationship between the executive and legislative branches of the government and the need to support President Muhammadu Buhari's agenda to take two million children off the streets and into school, amongst others, including the President's push to develop the economy.
The meeting held behind closed doors after the opening ceremony.
Photos below;