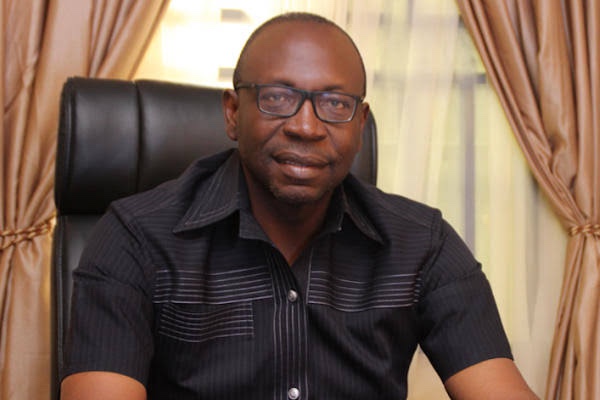 The ruling All Progressive Congress, APC, screening committee has cleared Pastor Osagie Ize-Iyamu to contest the party's primaries scheduled for June 22nd. This development is coming shortly after the panel disqualified the governor of Edo State, Godwin Obaseki, his mobilization Committee Chairman, Mr Matthew Iduoriyekenwem and Engr. Chris Ogiewonyi from participating in the primaries.
Obaseki according to the screening committee was unfit to represent the party because of differences in his O/L WAEC, University of Ibadan certificate and his NYSC discharge certificate and anti-party activities.
According to the Chairman of the party's Screening Committee, Prof. Jonathan Ayuba, those cleared to contest the party's primaries include Pastor Osagie Ize-Iyamu and Osaro Obaze.
POLITICS NIGERIA learned that Obaseki will not be contesting the position of the party although he rejected the disqualification. It's unclear his next line of action but it is largely believed that he may decamp from the party and head to the Opposition Peoples Democratic party.