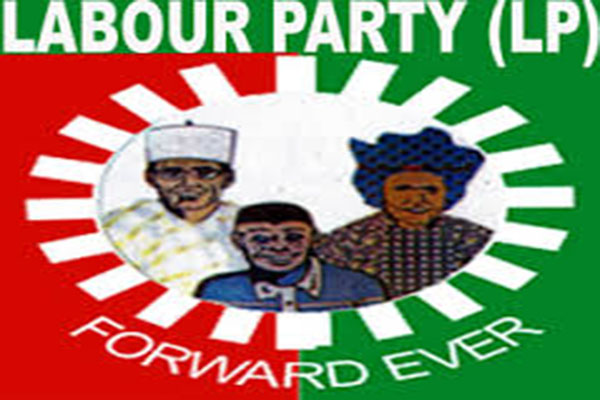 Kennedy Ahanotu, the Acting National Youth Leader of the Labour Party, on Thursday said the ruling All Progressives Congress (APC) "expected that we jump to the streets so they can take advantage to damage our evidence and cause social unrest".
POLITICS NIGERIA reports that Ahanotu who said this in a press briefing in Abuja, bragged that "we truly beat them to that game".
This newspaper reports that the Labour Party is challenging the results of the February 25 presidential election in court.
The opposition party accused the Independent National Electoral Commision (INEC) of electoral irregularities and violation of the constitution to declare a winner of last month's presidential poll.
Recall that the APC candidate, Bola Tinubu, was declared winner of the election by the INEC Chairman, Professor Mahmood Yakubu on March 1.
Tinubu polled 8.8 million votes to defeat his closest rivals, Atiku Abubakar of the Peoples Democratic Party (PDP), Peter Obi of the Labour Party and Rabiu Kwankwaso of the New Nigeria Peoples Party (NNPP).
Atiku polled 6,984,520; Obi garnered 6,101,533 votes while Kwankwaso polled 1,476,697.
Ahanotu's statement reads in full: "Let me reiterate our profound appreciation to all Nigerians who has believed in our President in waiting Mr Peter Obi and vice Dr Datti Baba Ahmed.
"Truth be told, you voted for Labour Party and Peter Obi won that election, which is why we are challenging such rascality in court.
"Thank you for the patience and high level of maturity with which so far we have managed ourselves after the wrongful Declaration of the election results. Ordinarily they expected that we jump to the streets so they can take advantage to damage our evidence and cause social unrest, but we truly beat them to that game.
"Ours is to remain resolute, determined and focused towards reclaiming our stolen mandate which by God's grace we must surely achieve.
"We never expected the journey to be smooth or free from challenges, but we ate ready to face the storms however lengthy and tortous to regain freedom and true democracy in Nigeria.
"On a specific note, we have an election on Saturday 18th March, 2023. The Governorship and State Houses of Assembly Election across the country. This election has given us another opportunity to identify true obidients.
"It is important to note that the Labour Party stands by all its candidates in this election. But of more significance is that our protest against the electoral fraud on 25th February 2023 begins on Saturday 18th March at all the polling units across the country. In the last election they said we are 4 persons tweeting in a room, but to their shock, we took over the space and despite all the fraud they allocated over 6 million votes to us even when they know that 'Obidients' are more than 15 million people having PVCs to vote.
"We must protest by coming out enmass to cast our votes for the Labour Party Governorship and Houses of Assembly candidates. This simple assignment is the first step in telling the world that Labour Party won the election.
"Let's show opposition that we are resolute in the project of taking back our country. We must at least capture Lagos, Enugu, Edo, Plates, Benue, Taraba, Rivers, Abia, Anambra, infact all the South South/South East States.
"This we must do to prove that we are irreversibly obidients. We must stand up to challenge the status quo and I beg all the youths, security officials and some INEC officials who are opting to be ready tool in the hands of the old order politicians to think twice. Do not join in oppressing and intimidating our youths. The life and future of Nigerian Youths matter. Enough is Enough.
"In conclusion, I urge you my fellow 'Obidients' to desist 'Obidient' political statement on Saturday election."