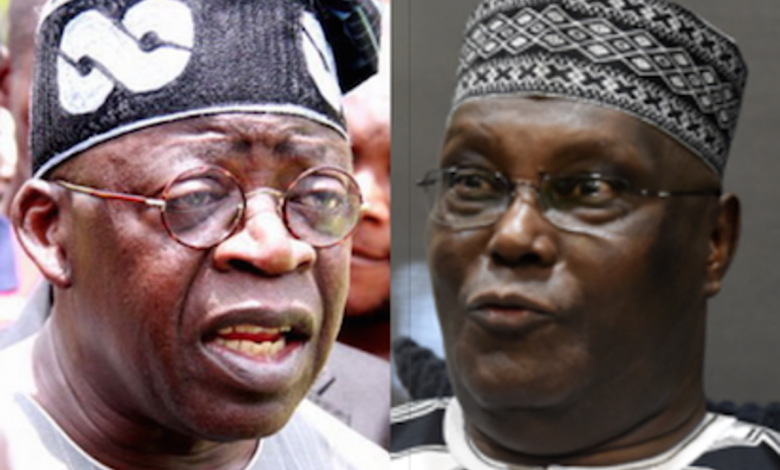 Atiku Abubakar, the presidential candidate of the Peoples Democratic Party (PDP), on Friday described "the criminal silence" of the President-elect, Bola Ahmed Tinubu, over the continuous intimidation and attacks on Igbo people in Lagos as disturbing.
Atiku, who levelled the veiled attack against Tinubu in a statement sent to POLITICS NIGERIA, also indirectly berated Musiliu Akinsanya, the Lagos State Parks Management Committee Chairman, popularly known as MC Oluomo, for threatening Igbos in the state ahead of Saturday's governorship election.
The former vice-president said: "It is important for political leaders across the country, especially Lagos State, to desist from actions that promote election violence, such that can compromise peace, unity and democracy in our country.
"I am concerned about how lackeys of political leaders in Lagos State have unabatedly made ethnic slurs aimed at intimidating voters in the state in tomorrow's election.
"I have watched with profound disdain a certain video in circulation where some persons known to be associates of the leaders of the ruling party in Lagos State are issuing threats against other ethnic groups in the build-up to the Governorship and State House of Assembly election in the state tomorrow.
"I condemn this uncivilised behaviour and also condemn the criminal silence of the security agencies and the political leadership in Lagos State and Abuja (the All Progressives Congress, APC) on this development.
"Every democracy is as virile as the culture of the electoral system that governs it. The democracy that we fought for and operate in Nigeria thrives on the principle of free and equal participation.
"Beyond that, I find it morally wrong and repugnant for political actors to make broad-day incitements against a particular ethnic bloc in an attempt to intimidate them from voting for their choice candidate.
"It is not enough to talk about the promise of a free and fair election. The actions that we take prior to Election Day must have the integrity of a badge of honour.
"It is, therefore on this note, that I specifically call on security agencies in the country to ensure that politicians and their protégés submit to the rules of democratic fair-play across the country, especially in Lagos State, for the sake of decency and the promotion of peace and unity."