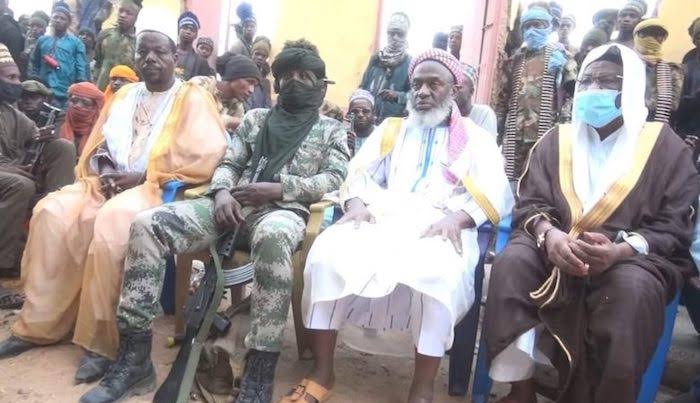 Prominent Islamic scholar, Sheikh Ahmad Gumi has described banditry as "a very simple problem" which should not be compounded by the government. The controversial preacher insists labeling bandits terrorists can propel them to join forces with already designated terrorist organizations like Boko Haram and the Islamic State's West Africa Province (ISWAP).
Speaking during the enrolment of the third group of students into the free orphans' healthcare and education support programme organised by the Kawo Islamic Foundation in Kaduna, the cleric advised the Nigerian federal government 'against shedding more blood'.
According to him, "labelling them as terrorists will compound a very simple problem, they are simply naïve criminals and when you label them as terrorists like Boko Haram and ISWAP, they may join forces with them which will give an impetus to real terrorism.
"To deal with naïve and uneducated criminals, it will be detrimental to us to label them terrorists; we should fight them when fighting is useful, but dialogue is the ultimate solution," he said.
Banditry violence, although not a new phenomenon in Nigeria, has taken a worrying dimension lately. Criminals, most especially in the northern part of Nigeria, now live off proceeds from kidnappings, throwing households into deep sorrow. Many citizens have lost their lives in the banditry crisis ravaging northern Nigerian.