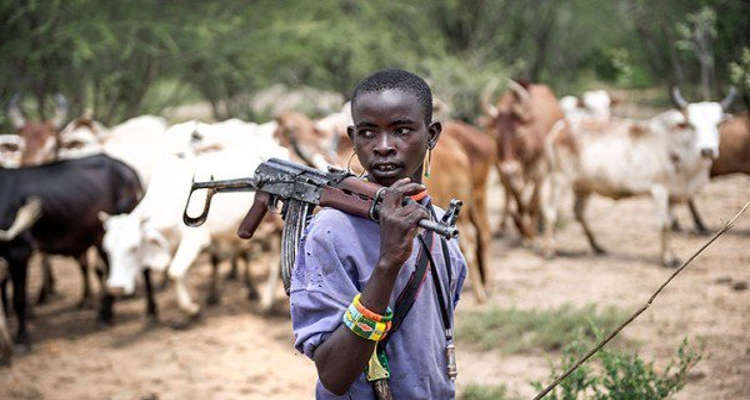 Bodies of the five people killed in a fresh attack on residents of Guma Local Government Area (LGA) of Benue State have been recovered on Tuesday.
POLITICS NIGERIA learned that apart from the five people murdered, 10 others have been declared missing.
This newspaper gathered that the unfortunate incident happened on Monday evening at Mbagwen community.
Providing an update on the security situation in the area, a Benue resident, Abom Jeremiah lamented that it is getting worse.
He said: "The fresh herdsmen attacks on Mbagwen communities in Guma local government area of Benue State has taken a different dimension. This always happens during the period of farming season. This is one area that produces several cash crops and other varieties of food crops for consumption. Sadly as it is, our fertile land is lying bared hence we have been denied access to these lands by the marauding herdsmen to carry out agricultural activities. The security men must have done their best but as it is, the situation is getting worse on daily basis.
"Just recently, a community along Yogbo Nasme road was attacked and many people traveling along the road and those who went to farm were attacked and killed. One of my brother who was plighing the road was matcheted and badly injured while others couldn't survive.
"Another incident which happened just yesterday (Monday) close to Udei snatched the life of one Mr Dookaan and many others. Very sad indeed.
"In as much as we appreciate the ongoing construction of Yogbo/Nasme road, we call on the government to ensure proper security surveillance along this road hence the road has become a trap meant for killings and attacks by the herdsmen.
"We equally advise those plighing this road to take precautions and be vigilant at all times.
"The security agencies should equally continue with their efforts in ensuring that, these criminals are eliminated in order to bring sanity and peace in the area."