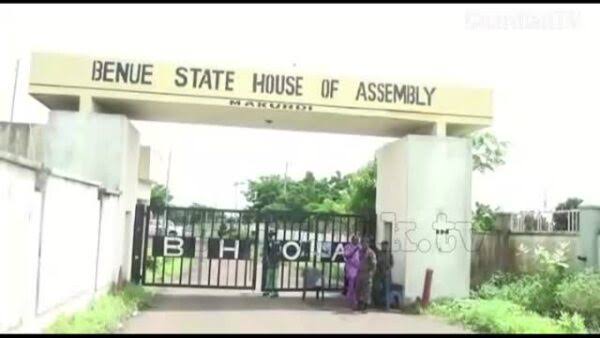 The Benue State House of Assembly on Friday amended the State Open Grazing Prohibition and Ranches Establishment Law of 2017, providing for stiffer penalties for offenders.
POLITICS NIGERIA reports that with the amendment, the law provides for a 14-year jail term with an option of a N5million fine for anyone caught engaging under-aged children for grazing in any part of Benue state.
The amendment of the legislation was done during the plenary today. It followed the consideration of the report of the House Standing Committee on Agriculture and Natural Resources.
Herders-farmers clashes have claimed several lives in Benue in recent months.
As a result of the wanton killings, many communities are in disarray with residents seeking refuge in Internally Displaced Persons (IDP) camps across the state.
The security crisis in Benue is part of the security challenges bedevilling the six-geopolitical zones under the Muhammadu Buhari administration.