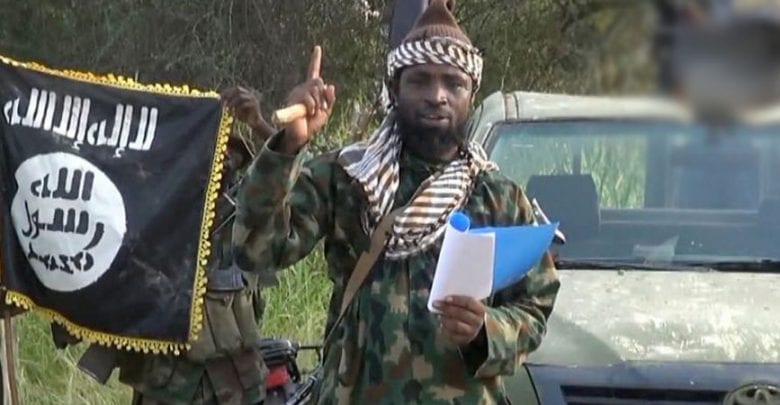 As the fight against the terrorist group, Boko Haram, gains momentum, the leader of the sect, Abubakar Shekau has cried for help in a new audiotape. Since 2014, the terrorist group has launched several attacks in the North-Eastern part of the countries, killing thousands and rendering millions homeless in the process.
Meanwhile, the Nigerian military has overpowered the group in recent times. The military has also kept Nigerians abreast of the latest successes against Boko haram, particularly at the borders of Lake Chad.
However, in recent audio the sect leader cried profusely, seeking the prayers of Nigerians and other Muslim faithful. Shekau who spoke in Kanuri also prayed for the protection of Allah against the firepower of the Nigerian military.
According to him, members of the group are facing difficulties in this Holy month of Ramadan.
"If it is the devilish act and wickedness [of the Nigerian military], may Allah protect us from their evil. Oh Allah, keep us firm on your religion. We are poor things who know nothing, oh our Lord, Allah.
He noted that they deserted Izala society, Shiite Movement and other Islamic groups to practice the true religion of Allah.
"It is because of your religion that we placed knife on your servants' necks; but today, they are trying to change us from one thing to another. Oh Lord, have mercy upon under [the blessings] Ramadhan; Oh Lord, have mercy on under [the blessings] of Ramadhan (crying profusely).
"Oh Allah give us victory over our enemies. Oh brothers, for Allah's sake, obey Allah and help me with prayers. This does not mean I am angry.
"May Allah keep us firm on the Qur'an. Allah knows best. Peace and blessings be upon the Prophet of Allah and all thanks be to Allah," Mr Shekau lamented.