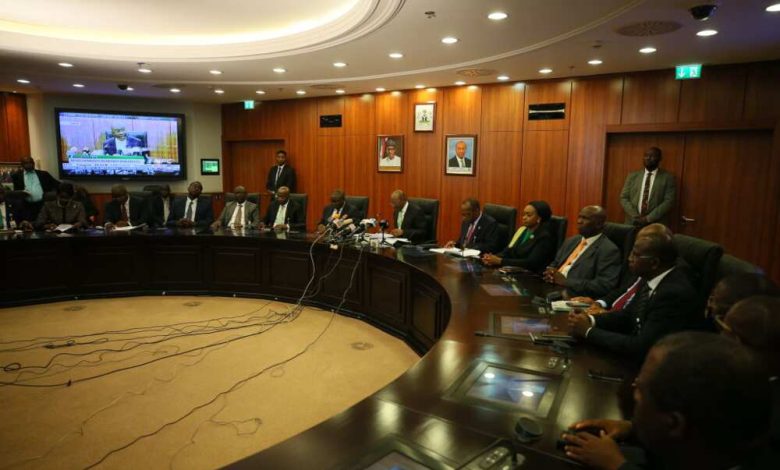 The newly-nominated Chief of the Central Bank, Yemi Cardoso, and four deputies have assumed their duties today.
However, the Senate confirmation process for their appointments has yet to occur.
This is due to the ongoing retreat for National Assembly leaders in Uyo, Akwa Ibom state.
The Senate is expected to give its verdict on the CBN chiefs after it reconvenes next month.
A short statement from CBN read:
Dr. Olayemi Michael Cardoso, recently nominated by President Bola Ahmed Tinubu, has on Friday, September 22, 2023, formally assumed duty, in an acting capacity, as the Governor of the Central Bank of Nigeria (CBN), pending his confirmation by the Senate.
"This follows the resignation of Mr. Godwin Emefiele as Governor of the Central Bank of Nigeria (CBN).
"Similarly, the Deputy-Governors-Designate have also assumed duty, in acting capacities, sequel to the formal resignation of Mr. Folashodun Shonubi, Mrs. Aishah Ahmad, Mr. Edward Lametek Adamu, and Dr. Kingsley Obiora as Deputy Governors of the CBN.
"Dr. Cardoso and his colleagues subscribed to the relevant oaths of office at a brief ceremony held at the Bank's Head Office in Abuja, on Friday, September 2023, and have since settled down to the task of administering monetary and financial sector policies of the Federal Government."