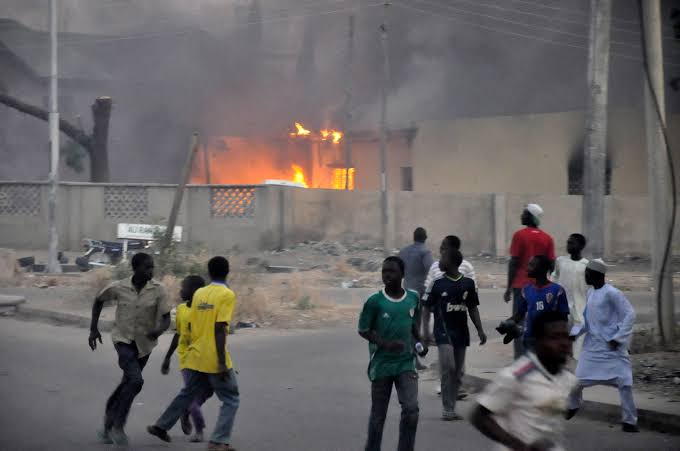 No less than 30 persons have been reportedly killed and many buildings razed in Madamai and Abun villages in Kaura Local Government Area of Kaduna State, Northern Nigeria.
According to the former Coordinator, Kaura Youth Coalition, Derek Christopher, the attackers invaded the communities around 5pm on Sunday and started shooting sporadically.
His words as per Daily Trust, "Some of them were taken to the hospital for treatment."
The Southern Kaduna Crisis is part of a series of ethnicity conflicts in Nigeria. It is tied in with issues of religious and ethnic tension and the Fulani herdsmen crisis, as well as the growing tide of banditry and general insecurity particularly in the north of the country.
Recent years have had large numbers of people killed in incidents.