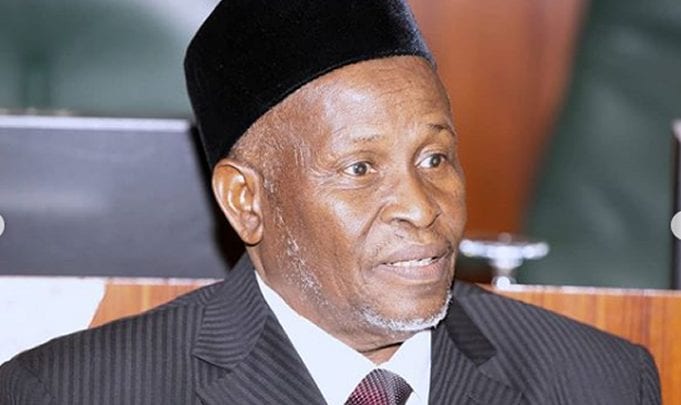 As part of the efforts to curb the spread of the coronavirus pandemic to Nigerian prisons, the Chief Justice of Nigeria, Tanko Muhammad, has written to the chief judges of states on the 'urgent' need to decongest Nigerian prisons.
POLITICS NIGERIA recalls that some inmates in Kaduna protested their welfare and this led to the death of some officers.
Also, President Muhammadu Buhari had pardoned over 3,000 inmates nationwide as efforts to decongest the correctional facilities, urging state governments to do the same.
This paper reports that scores of inmates have been freed in Oyo, Kaduna, Ebonyi and Osun states.
Meanwhile, Mr Muhammad, in a circular dated May 15, said that about 52,226 persons out of the 74,127 inmates nationwide are Awaiting Trial Persons (ATPs).
The CJN noted that most of these custodial centres are presently housing inmates beyond their capacities and the overcrowded facilities pose a potent threat to the health of the inmates and the public in general in view of the present circumstances, hence the need for urgent steps to bring the situation under control.
Also in the circular, Mr Muhammad drew the attention of the judges to the need to take urgent measures towards the speedy trial of cases and decongestion of custodial centres in the country in view of COVID-19 Pandemic.
"Recently, the United Nations called on countries of the World to consciously reduce the population of prison inmates since physical distancing and self-isolation in such conditions are practically impossible," he wrote.
According to him, it has become imperative for the judges to embark on an immediate visit to all custodial/correctional centres within their respective states to identify and release deserving inmates.
He then enjoined the Chief Judges to consider the conditional or unconditional release of Awaiting Trial Persons who have spent 6 years or more in custody. Mr Muhammad also enjoined them to consider the awaiting trial persons who have no confirmed criminal cases against them, aged inmates and terminally ill.