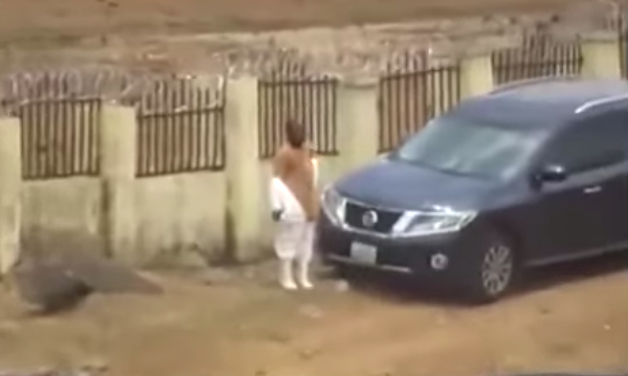 After the internment of the late Chief of Staff to President Muhammadu Buhari, Abba Kyari, one of the pallbearers was seen publicly disposing of the PPE suit (Hazmat Suit) used at the cemetery.
POLITICS NIGERIA earlier reported how Mr Kyari died of COVID-19, a deadly respiratory disease, on Friday night. It should be noted that that the Nigeria Centre for Disease Control (NCDC) delivered the remains of the late presidential aide on Saturday morning for burial.
According to the Senior Special Assistant to the President on Media and Publicity, Garba Shehu, he was buried at the Gudu Cemetery after the funeral prayers held at his residence.
Recall that the violation of the social distancing restriction generated widespread criticisms from Nigerians, particularly those on social media. However, the unidentified man was caught in a viral video, pulling off the suit, which is one of the Personal Protective Equipment (PPE).
Though he pulled off well, he was meant to wash up and be disinfected if the PPE is washable.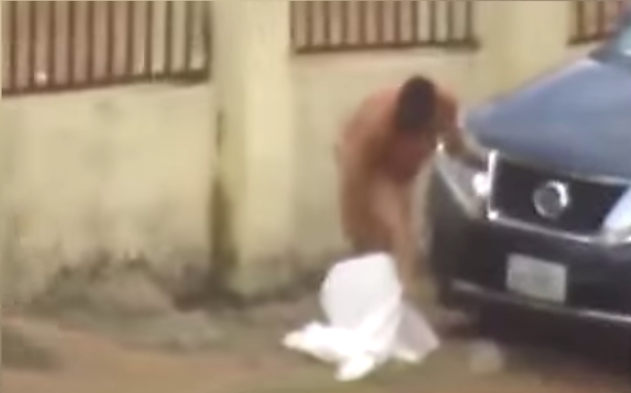 He dropped the suit at the scene and zoomed off in a black jeep. The World Health Organisation (WHO), in an interim guideline released in March, said there is no evidence of persons having become infected from exposure to the bodies of persons who died from COVID-19.
However, it published some guidelines for the burial and proper disposal of the PPE used.
"Those tasked with placing the body in the grave, on the funeral pyre, etc. should wear gloves and wash hands with soap and water once the burial is complete."
"Cleaning of reusable PPE should be conducted in accordance with manufacturer's instructions for all cleaning and disinfection products (e.g. concentration, application method and contact time," the global health organisation advised.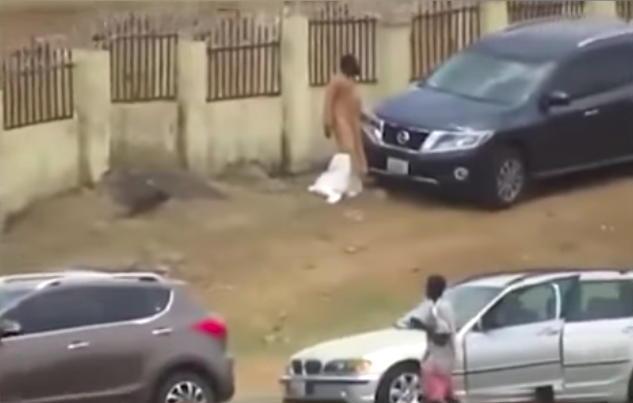 While it was not clear whether the PPE used is reusable or not, a medical expert opined that neither of the two should be disposed of in a public place.
According to the Ogun-based nurse, Otun Oluwadamilola, disposing of the suit in a public place immediately after use, can cause a spread of the pandemic.
"The virus can last for two days on the PPE and no one knows, anyone can come in contact with it if not properly disposed of."
NCDC reacts
Meanwhile, when contacted the spokesperson of the Nigeria Centre for Disease Control (NCDC), Emeka Oguanuo, noted that the state is strictly in charge of collecting samples and other cases like Burial of a COVID-19 patient.
He told POLITICS NIGERIA that the issue of the person caught on camera is currently being addressed but the agency is yet to give its official comments.
He added saying: "Coronavirus does not spread like Lassa fever and Ebola, so Nigerians should not panic."