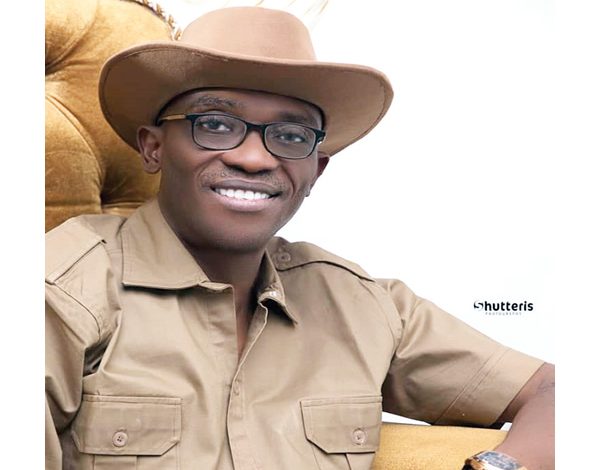 A State High Court in Edo has ruled in favour of Julius Abure, the embattled National Chairman of the Labour Party (LP), by dismissing the suspension notice issued against him by certain ward-level party members.

POLITICS NIGERIA reports that the presiding judge, Justice Emmanuel Aihamoje, declared the case lacked merit, bringing an end to the contentious matter.

The decision was announced in a statement released on Friday by Obiora Ifoh, the Acting National Publicity Secretary of the LP. Ifoh confirmed that the legal action was initiated by Abure and the LP Ward 3 executives in Esan North East, Edo State.

During the nearly two-hour-long judgment, Justice Aihamoje ruled that the Uromi-based ward executive in Ward 3 lacked the authority, as stipulated in the Labour Party Constitution and the Electoral Act 2022, to remove the national chairman. Citing specific sections of the relevant laws (Act 13 & 17), the judge imposed a perpetual injunction against Lamidi Apapa and his faction, barring them from removing or suspending Abure as the national chairman until a new national convention of the party is convened.

Aihamoje further emphasised that the purported ward 3 executive, responsible for suspending the national chairman, had exceeded its powers as outlined in the Labour Party Constitution.

Responding to the court's ruling, Thompson Ehiguese, LP Ward 3 Chairman, expressed his satisfaction outside the courtroom, asserting that the judgment had exposed impostors who falsely claimed to be party members in their ward. He pointed out that these individuals hailed from Edo North and were affiliated with the All Progressives Congress (APC).

Ehiguese took the opportunity to congratulate the Labour Party and the Obidient Movement for their unwavering support of Comrade Julius Abure during the orchestrated crisis within the party.

Ehiguese stated, "The judgment unequivocally affirms that Barrister Julius Abure remains the national Chairman until the party convention next year. Our collective determination to reclaim the mandate bestowed upon Mr. Peter Obi and the party by the Nigerian masses in the last presidential election remains unwavering."

Echoing these sentiments, Kelly Ogbaloi, Edo State Labour Party Chairman, emphasised that the party had been vindicated and referred to Apapa and his faction as "tragic power seekers."

Ogbaloi highlighted that Apapa, a former deputy national chairman and custodian of the party's constitution, was well aware that the suspension announcement made in Abuja was not legally executed, as it violated the provisions outlined in the party's constitution.

Instead, the Edo state LP chairman said, Apapa resorted to seeking a restraining order against the national chairman through an ex-parte motion.

He added, "Today, they have been unequivocally informed that the court will no longer entertain this charade."

In response to the court's decision, Abayomi Arabambi, the spokesperson for the Lamidi Apapa-led faction, disclosed his intention to address a press conference to discuss the ruling, The Punch reports.

However, as of this time, no information had emerged regarding his response.