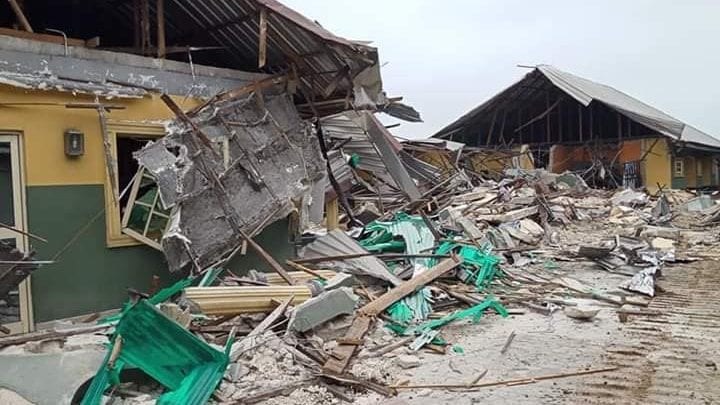 The owner and manager of demolished Prodest Hotel in Eleme, Gogorobari Needam, and Bariledum Azoroh have been convicted and fined N50,000  for contravening the State Executive Order on COVID-19.
A Magistrates' Court in Port Harcourt ordered that Azoroh should be quarantined at the isolation center in Yakubu Gowon Stadium, Elekahia for 14 days to ascertain his coronavirus status.
Senior magistrate, Rita Oguguo, who delivered the judgement on Monday, said the accused violated Governor Nyesom Wike's executive order on closure of hotels in the state, saying the accused violated paragraph 3 and 4 of the executive order number 7.
Lawyer to the hotel manager, Godwin Awi, lamented that in spite of the plea by his client to get his counsel to defend him, the court went ahead to convict him, adding, "With what has happened, it is clear that there are other underlying issues that probably we do not know.
"I do not agree with everything that has transpired today in line with the fact that the Constitution is clear as to the issue of the right to counsel, adequate time, and facility for an accused person standing trial to defend himself."