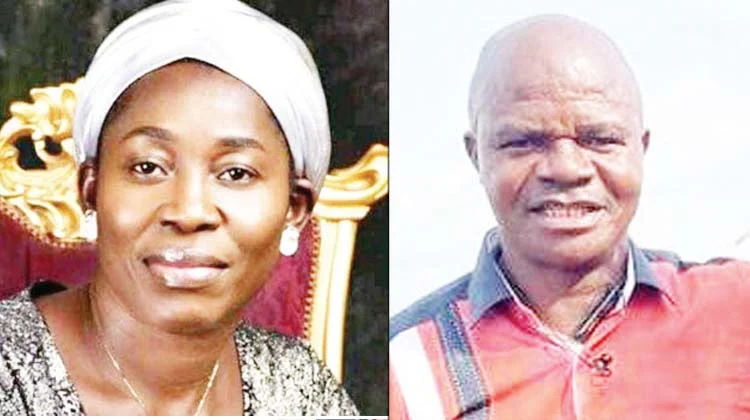 The Trial of Mr. Peter Nwachukwu, husband of late Gospel Singer, Osinachi Nwachukwu resumed today at the  Abuja high court.
Nwachukwu is facing 23-count charge of the domestic violence and homicide which he already pleaded not guilty.
Prior to today, the trial judge, Justice N.K Nwosu-Iheme, had fixed 16 and 17 June, 2022 for the accelerated hearing on the charges but he was absent on the fixed dates and the case was adjourned to 20 and 21 of June, 2022.
Osinachi, the singer of the famous gospel song, Ekwueme, died on April 8 after she was allegedly beaten and kicked in the chest by her husband, Peter Nwachukwu. Her husband has however claimed that his wife died of lung cancer.
The suit was stepped down by the judge in order for his lawyers to align themselves to represent him. The Prosecution Counsel, Aderonke Imana, had informed the court, presided over by Justice Njideka Nwosu-Iheme on Monday when the matter came up that it was slated for hearing and that they were ready to proceed.
The News Agency of Nigeria's report said that A. Ogbonna also announced his appearance as watching brief of the nominal complainant. It reported that the counsel that represented the defendant during his arraignment, Victor Abakpa, however, prayed the court to adjourn the matter until Tuesday, as another lawyer from a different chamber just informed that he was taking over the case.
He further stated that he was equally served additional proof of evidence in the court just before the court started the day's proceedings. I.A Aliyu on his part informed the court that he was briefed by the defendant on June 18 to take over the case.
The court, therefore, stepped down the case to 11 am in order for counsel to align themselves and come properly before it.
Photos below;