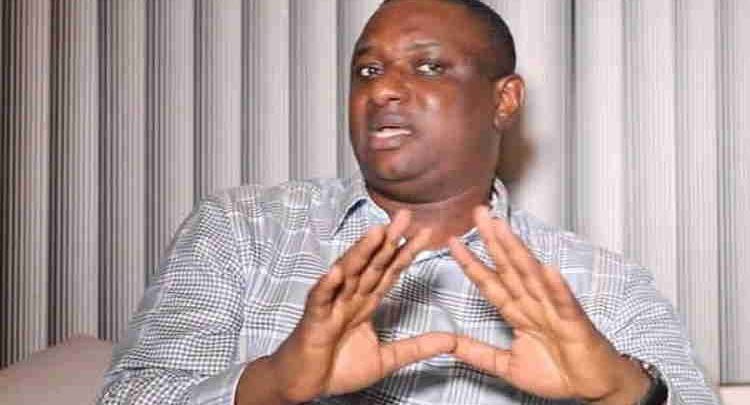 Nigeria's Minister of State for Labour, Festus Keyamo is currently embroiled in a feud with some senators following a rowdy session today in the senate.
POLITICS NIGERIA gathered that the senators invited Keyamo to come and give a presentation on the Special public works programme where 774,000 people are to be employed by the federal government.
The mass employment will be managed by the National Directorate of Employment(NDE). It was further gathered that members of the Senate and House of Representatives Joint Committee on Labour wanted to understand the method of selection of a 20-man committee from each state for the programme.
However, a fierce exchange of words erupted between committee members and Keyamo over the leadership of the employment exercise. The committee decided to go into a closed-door session to discuss the matter, but the minister refused, insisting that further discussions be held in the presence of journalists.
The enraged lawmakers prevailed on Keyamo to apologise to the committee, but he refused. The minister was then asked to leave the meeting since he refused to apologise to the committee members.