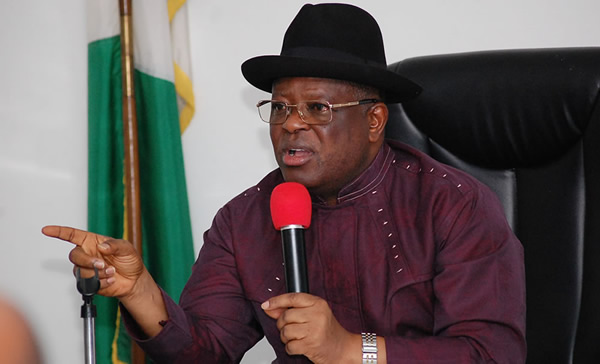 The Ebonyi State government announced on Wednesday that it has received approval from the federal government to commence flight operations at the International Airport in Onueke.
POLITICS NIGERIA reports that the airport has also been named after the President of Nigeria, Muhammadu Buhari.
According to Mrs. Obianuju Alo, the Senior Special Assistant to the governor on Aviation and Technology, the inauguration of flight operations will enhance business activities in the state.
Speaking to newsmen in Abakaliki, Mrs. Alo emphasized the importance of the new airport in improving the economic fortunes of Ebonyi state.
According to her: "We are going to have two flights landing at the airport, one from Abuja and another from Lagos.
"And subsequently, two flights will be landing every week, coming from Abuja and Lagos. What it means is that, with the airport inauguration, Ebonyi state is open for business.
"We want to encourage all Ebonyians and investors to come to Ebonyi and do their business. Ebonyi will now start exporting agricultural products to the entire world."
"International airlines will soon be coming to Ebonyi state, and when they come, they will employ the people of the state and the local community will benefit so much from it," she stated.
Mrs. Alo further disclosed that the state government has approved six individuals per Local Government Area to be scheduled for a test flight from Abuja and Lagos. The state government will bear the cost of the tickets for the test flight.