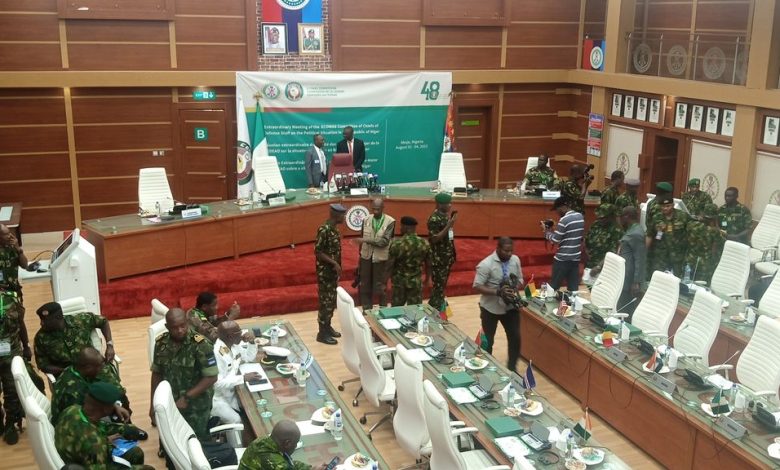 The Chiefs of Defence Staff from 15 ECOWAS countries are currently meeting in Abuja to discuss the political situation in Niger Republic.

POLITICS NIGERIA reports that the meeting is being led by Nigeria's Chief of Defence Staff, General Christopher Musa.

The meeting was convened in response to the recent coup d'état in Niger, which overthrew the democratically elected government of President Mohamed Bazoum.

The meeting has been boycotted by the defence chiefs of Niger, Burkina Faso, Guinea, Mali, and Guinea-Bissau, all of which have recently experienced military coups. The absence of these countries' defence chiefs clearly suggesting that they do not support ECOWAS's move against the coup in Niger.

Recall that on Sunday during an extraordinary summit of the Authority of Heads of State and Government chaired by Nigeria's President Bola Tinubu, ECOWAS issued a seven-day ultimatum to the Military junta in Niger to revert back to the status quo or risk consequences including a possible military action.
The President of the ECOWAS Commission, Omar Touray, also said that all Chiefs of Defence Staff of the member states would proceed for an emergency meeting to strategise on ways to implement a possible military operation to restore Muhammed Bazoum to office.