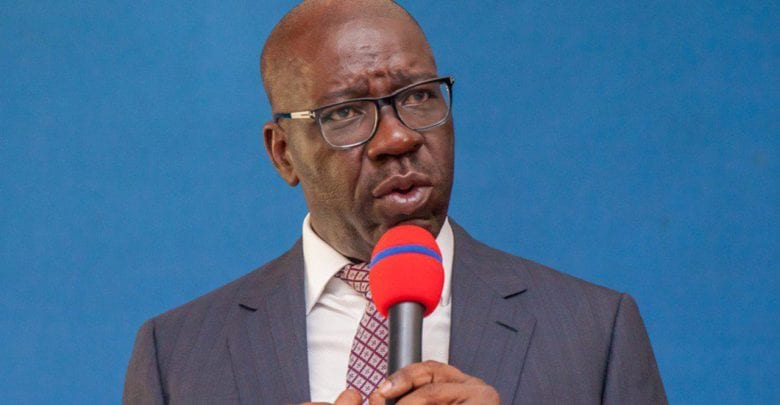 Governor Godwin Obaseki of Edo State has announced the death of a COVID-19 patient in the state on Thursday.
According to the governor, the patient reported late for treatment and could not survive the disease.
This newspaper reports that 89 persons have tested positive for the virus in the state, out of which 34 have recovered and five have died.
Mr Obaseki noted that twenty persons have been discharged from the isolation facilities in Stella Obasanjo Hose, the University of Benin Teaching Hospital, and the Irua Specialist Teaching Hospital.
So far, 4971 persons have been infected with the disease across thirty-four states and the state capital.
"We have discharged 20 persons from our #COVID_19 isolation facilities. 17 are from Stella Obasanjo Hospital; 1 from @ubthng and 2 others from @ISTH_Irrua. So far, 34 persons have been discharged. A patient, who reported late for treatment, was lost to the virus," the Governor wrote on Twitter.