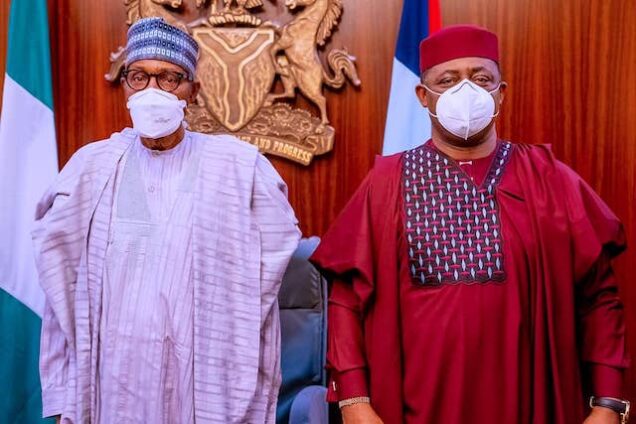 A former presidential aspirant, Adamu Garba, has berated the administration of Muhammadu Buhari for "forgiving" erstwhile Aviation Minister, Femi Fani-Kayode, and "treating Buba Galadima as an outcast".
POLITICS NIGERIA recalls that Fani-Kayode recently dumped the Peoples Democratic Party (PDP) for the ruling All Progressives Congress (APC). He had been a staunch critic of the Buhari government. Galadima on the other hand, used to be a member of the APC. He was widely believed to have switched to the PDP ahead of the 2019 General Elections — although earlier this year, he denied his affiliation with any of Nigeria's two dominant political parties. At the webinar organised in March by a top Nigerian media outfit, Galadima presented himself as the National Chairman of the breakaway of the APC called Reformed All Progressives Congress (rAPC) adding that "the rAPC is coming back to take Nigeria's political space by storm".
"I want to make the biggest correction, I am not, I am not a member of the PDP. I am not. I am the national chairman of the breakaway rAPC and I remain so," Galadima had clarified.
Now, Garba has tackled the current government for their acceptance of 'FFK', as Fani-Kayode is fondly called, back to its fold.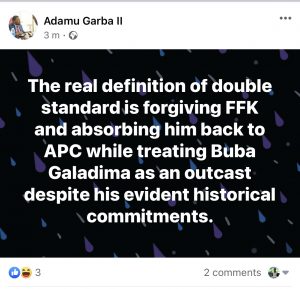 "The real definition of double standard is forgiving FFK and absorbing him back to APC while treating Buba Galadima as an outcast despite his evident historical commitments," Garba wrote on his known Facebook page on Monday.