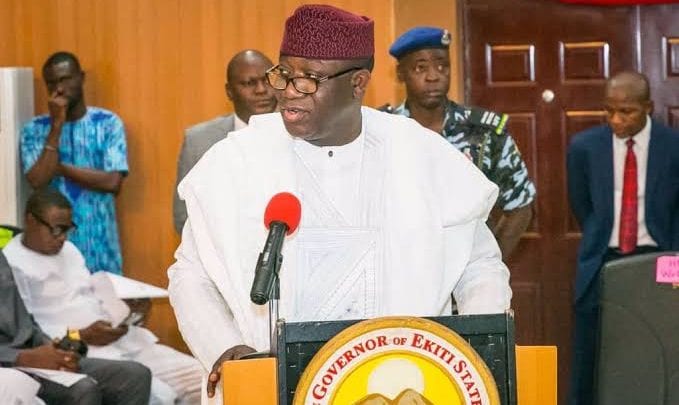 Ekiti State Governor, Kayode Fayemi, has broken his silence on the allegation that his administration sold off the state Governor's Lodge in Abuja.
Recall that Ekiti PDP in a statement signed by its Publicity Secretary, Diran Odeyemi, accused Fayemi of selling the building to an unnamed investor, describing it as an act of financial recklessness and misgovernance.
But in a statement on Saturday signed his Media Aide, Mr. Segun Dipe, Fayemi denied the allegation that his government had sold the building, saying that his government was just carrying out reconstruction of the building.
He said the lodge needed renovation after it was allegedly abandoned by the administration of ex-Governor Ayodele Fayose.
The governor alleged that Fayose leased his personal apartment in Federal Capital Territory, Abuja to the state and collected N120 million for a period of four years.
Fayemi also accused Fayose of illegally selling the official land acquired by the state's first civilian governor, Otunba Adeniyi Adebayo for the building of the state lodge in Abuja.
He told the PDP to savour the freedom of information law of the state to investigate these facts, instead of embarking on a wild goose chase.