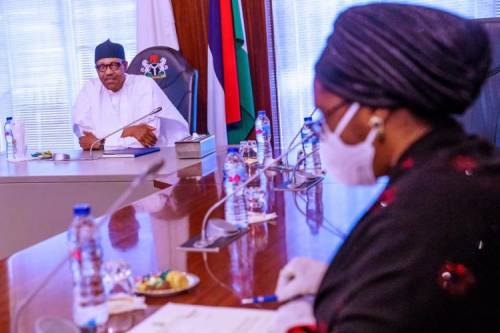 The Federal Government of Nigeria's deficit spending in 2021 rose by 39 per cent, year-on-year (YoY) to N5.5 trillion in August.
This was disclosed by the Central Bank of Nigeria (CBN) in its August Economic report, which showed decline in the FG's revenue and expenditure during the month.
POLITICS NIGERIA reports that a deficit may paint a picture of a nation's financial strength and the state of its economy. It may indicate that the federal government is spending far too much or its policies aren't benefiting the economy.
On the flip side, a deficit may lead to economic growth, especially if the government is spending for improvement such as its infrastructure.
Deficits eventually comprise a country's national debt. Each year's deficit or surplus determines the trajectory of the debt. These deficits are strongly correlated to a nation's broader economy and, with the community so intertwined, the global economy as a whole.