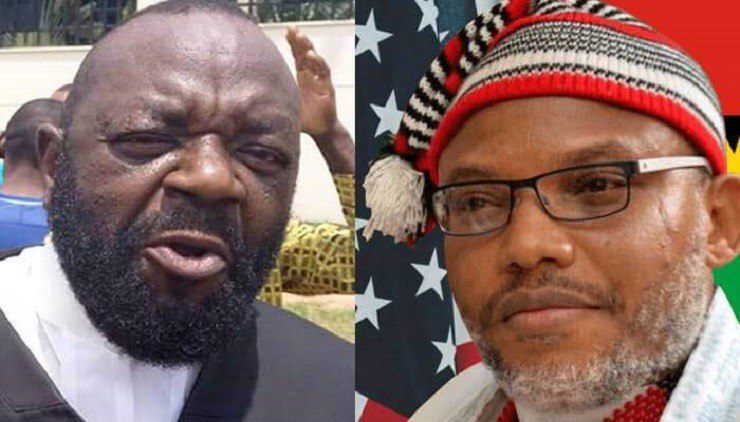 Aloy Ejimakor, the Special Counsel to Nigerian Biafra political activist, Nnamdi Kanu, and the proscribed Indigenous People of Biafra (IPOB), has tackled the Federal Government over the 15 fresh charges filed against the detained leader of IPOB.
He made this known in an update on Tuesday morning on his known Twitter handle ahead of the resumption of his trial today (Tuesday).
It would be recalled that that the Office of the Attorney-General of the Federation, in the amended application, filed before a Federal High Court, Abuja, presided over by Justice Binta Nyako, increased the counts from seven to 15 counts.
The IPOB leader, who has been facing a seven-count treasonable felony charge, is expected to enter his fresh plea to the fresh charges this morning when the matter will be coming up for hearing.
The lawyer stated the fresh charges is "coming so late", adding that the FG intended to delay justice with them. He insisted that the manner in which Kanu was brought back to Nigeria from Kenya in June 2021 "is a perpetual barrier to his prosecution".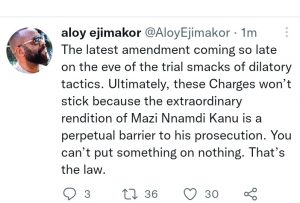 "The latest amendment coming so late on the eve of the trial smacks of dilatory tactics. Ultimately, these Charges won't stick because the extraordinary rendition of Mazi Nnamdi Kanu is a perpetual barrier to his prosecution. You can't put something on nothing. That's the law," Ejimakor wrote.