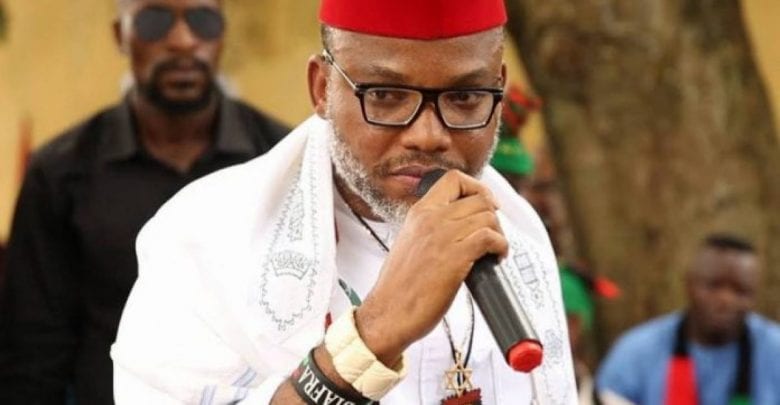 Pro-secessionist, Nnamdi Kanu has alleged that Garba Shehu, the media aide to President Muhammadu Buhari, has been chased out of Aso Villa by the First Lady, Aisha Buhari.
Kanu's allegation is coming after the wife of the President claimed that Shehu has been working for Mamman Daura, a nephew to the President, who she accused of heading a 'cabal' in the Presidency.
Mrs Buhari had said that Shehu was no longer loyal to her husband, adding that Daura was issuing directives to the media aide not to recognize her office.
Reacting to the development on Facebook on Tuesday night, the IPOB leader said Shehu has been thrown out of the Presidential Villa and he is now wearing visitor's tag.
He wrote: "Now she is the Boss! Garba Shehu chased out of The Villa and made to wear visitor's tag when visiting.
"Nigerians- sorry UTPs, I give you your newest unelected ruler, Her Excellency, Madam President Aisha Buhari.
"She succeeded the late and equally unelected 'President' Abba Kyari. Jubril Al-Sudani the poster boy is in hiding. #AsoRockIsEmpty. After COVID-19, to your tents O'Israel."