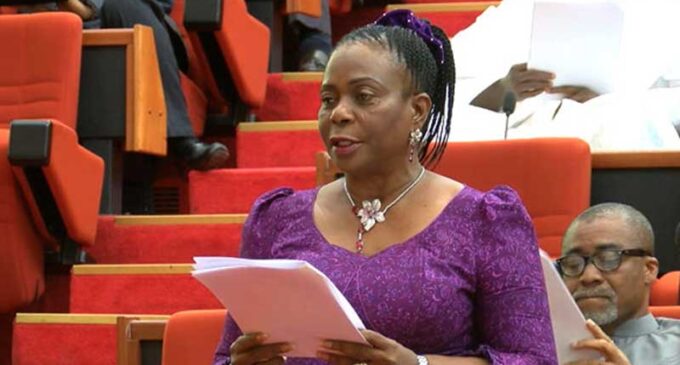 The Nigerian senate has finally passed for second reading, a bill seeking to eliminate all kinds of discrimination against women and persons with disabilities.
In December 2021, Biodun Olujimi, senator representing Ekiti South, was forced to withdraw the legislation after some of her colleagues raised "socio-cultural and Islamic concerns".
It was agreed then that the concerns raised should be taken out so that it could be considered and passed.
Leading a debate on the legislation that has the short title 'Gender and Equality Opportunities Bill' on Wednesday, Olujimi said it would create a conducive atmosphere for women and persons with disabilities.
Advertisement
"The bill seeks to implement section 42 of the constitution of the federal republic of Nigeria. It also seeks to eliminate all forms of discrimination against women," she said.
"It will ensure the equality of opportunities for every person.
"You will find this bill beneficial for the clear and constructive ways the bill seeks to address several forms of issues bedeviling men and women in their constituencies in issues of land ownership, inheritance, education, employment and the rising tide of sexual and gender-based violence in private and public spaces of institutions of learning.
"The bill further consolidates senate's courageous passage of the bill on sexual violence in higher institutions in Nigeria, assuring girls, women and men of protection from abuse and exploitation in our schools."
Contributing to the debate, Sabi Abdullahi, deputy chief whip of the senate, said Olujimi failed to highlight the areas that have been changed in the legislation.
Abdullahi argued that it is necessary to highlight those areas so that it could be passed for third reading.
Also, Yusuf Yusuf, senator representing Taraba central, said the title of the bill should reflect "equity" and not "equality".
After that was done, the bill was passed for second reading after Ovie Omo-Agege, deputy senate president, put it to a vote.
It is not clear if the upper legislative chamber will be able to pass it for third reading and have the house of representatives concur to it, because the ninth national assembly is in its twilight and will officially wind down on June 12.