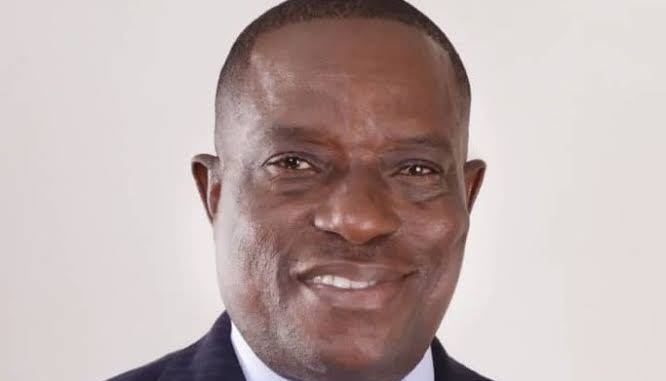 Factional acting chairman of the All Progressives Congress, APC, Victor Giadom has reacted to reports that the party's National Working Committee, NWC and members of the party loyal to Suspended National Chairman, Adams Oshiomole, declined to attend a National Executive Committee, NEC meeting scheduled for Thursday.
The Oshiomhole group announced that they will not be attending the virtual NEC meeting organized by Giadom.
It will be recalled that on Wednesday, President Muhammadu Buhari backed Giadom as acting National chairman adding that 'he was recognized by law'. A move that has severely divided the party.
However, in a statement on Thursday morning, Giadom expressed worry over the situation.
"The agenda of today's National Executive Committee – NEC meeting is to look at the ongoing crisis within the All Progressives Congress and finding solutions to them."
"That been said, my position is very clear the National working committee- NWC, as it stands today, can not resolve the present situation in our party. A higher organ of the party which is the NEC has the responsibility to wave into the ugly situation we find ourselves."
"I'm also worried at some of my colleagues who don't subscribe to surrender the situation we find ourselves to a higher body that can find solutions for all of us. The collective decision of the entire NEC will prevail in today's meeting. I also promise to stand by that decision."